Lawmakers injured in fisticuffs inside Sri Lanka parliament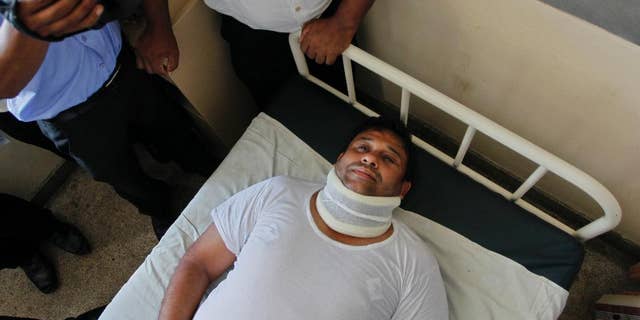 COLOMBO, Sri Lanka – Several lawmakers were injured in fisticuffs inside Sri Lanka's Parliament after a protest over the removal of military security for former President Mahinda Rajapakasa. One of them was hospitalized.
The fracas occurred Tuesday after the session commenced following an argument between opposition and government lawmakers over the removal of army soldiers from the security of the former president.
Rajapaksa lost his bid for re-election last year but was later elected as a lawmaker.
Opposition members urged the government to reinstate the army security, saying Rajapksa is under threat for leading the military when it finally defeated the Tamil Tiger rebels to end Sri Lanka's long civil war.
The government said a security council has decided to deploy only police officers, not soldiers, for the security of lawmakers.