Kosovo Hunter's Shoot Dogs at City's Request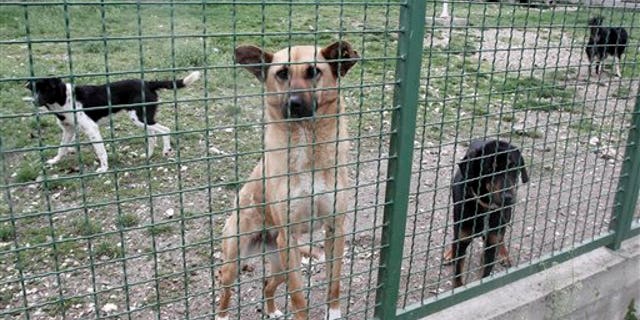 PRISTINA, Kosovo – The video was shocking: Wounded dogs yelping in pain as they tried to escape the hunters gunning them down.
Authorities in Kosovo's capital of Pristina say 190 street dogs have been shot and killed in the first three weeks of a culling campaign that has been harshly criticized by animal lovers.
Urban areas in the tiny Balkan nation, which declared independence from Serbia in 2008, have been plagued by packs of dogs that often attack people. An infant died last year after being bitten by several dogs, sparking calls for authorities to do something.
Their solution has provoked an outcry.
The local council was "unwillingly forced to undertake an inhumane approach" and hire a hunter's group to kill the strays after no animal rights groups bid for a government project to shelter the dogs, Pristina spokesman Muhamet Gashi said Wednesday.
In response, an animal rights group has presented a petition signed by over 2,000 Pristina residents urging a stop to the slaughter.
"It's not humane and it's not always a quick kill. Often it's a slow agonizing death," said Dennis Capstick, a spokesman for Animal Friends of Kosovo.
"It's a quick fix and it only creates more problems, because you then create a vacuum and many more dogs from surrounding areas come," he added. "You end up having a bigger problem than you've started with."
Hunters hired to do the shooting have refused to talk to journalists or allow them on their nightly killing sprees since harrowing images of the shootings appeared on Kosovo's Klan television last month.
The shootings are supervised by Kosovo's police, and the dead dogs are disposed of at a site outside Pristina. The program will go on until the problem is solved, authorities said.
Serbia, which has pledged not to give up its claim to Kosovo even though 75 countries recognize it as independent, also has a massive stray dog problem, fueled by years of war, poverty and the lack of any government strategy to neuter or control strays.
"These dogs need a shelter and not a bullet," said Aridan Agaj, 27, a resident of Pristina. "We've had enough shooting in this part of the world anyhow."