Israel warplanes strike southern Syria, 6 dead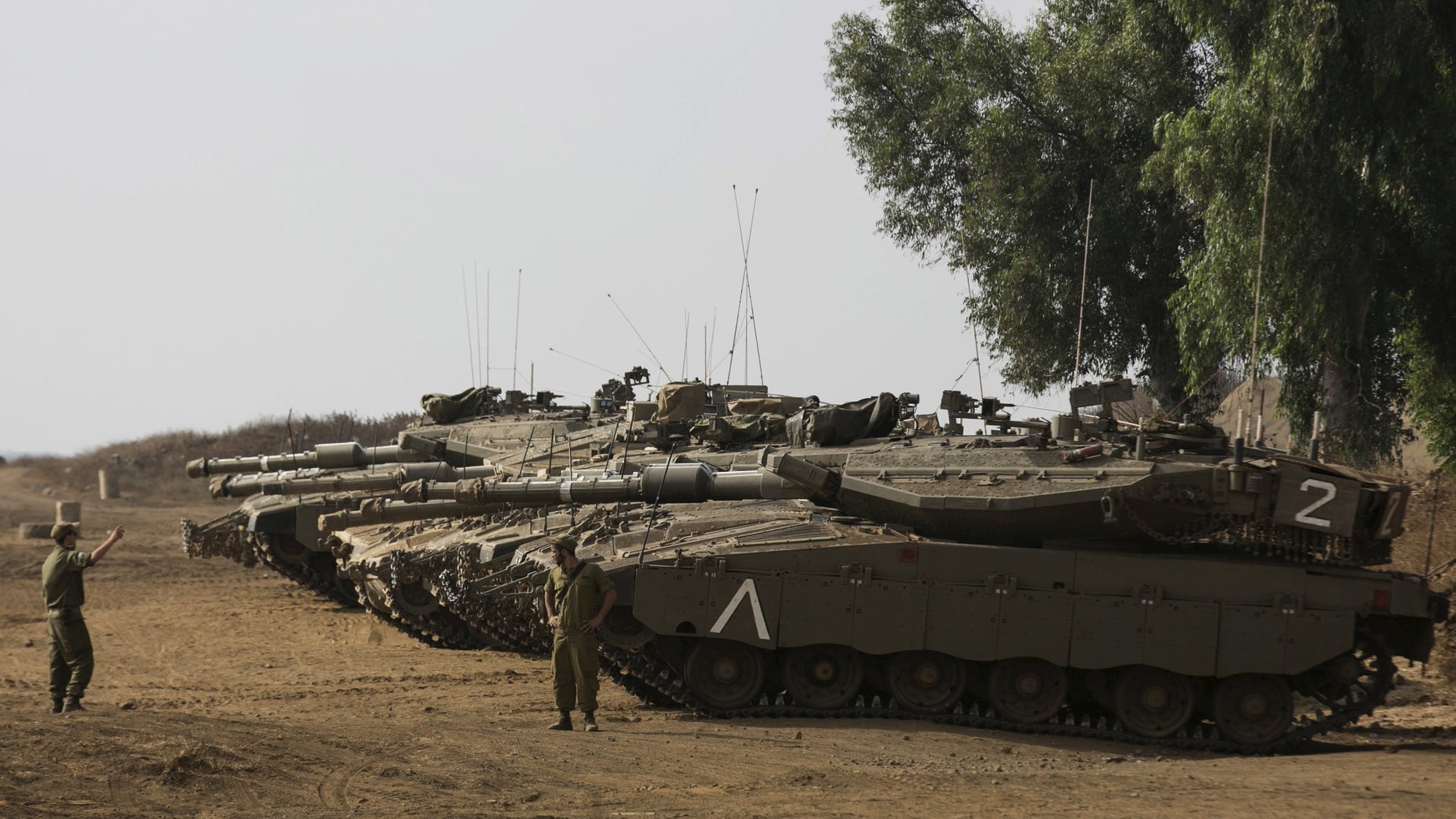 DAMASCUS, Syria – Israeli airstrikes in southern Syria killed six people and wounded seven, Syrian state TV reported Friday, in retaliation for a rocket attack on Israel that Jerusalem blamed on militants backed by Iran.
Four rockets exploded in an open field in northern Galilee on Thursday. There were no injuries but it was the first time since the 1973 Mideast war that rockets from Syrian territory have slammed into Israel. There was no immediate claim of responsibility.
Syrian state TV said an Israeli drone strike Friday targeted a "civilian car" close to a busy market in the village of Kom, killing five. Ahmad Sheikh Abdul-Qader, governor of the southern region of Quneitra, said the attack happened on the road leading to the village of Khan Arnabeh, near Kom, and destroyed the car.
The Britain-based Syrian Observatory for Human Rights, which tracks the country's war, said the five dead were members of pro-government National Defense Forces. It did not elaborate.
State TV also said an Israeli air raid overnight in Quneitra killed a soldier and wounded seven.
The Israeli military did not comment on the reported casualties but said it carried out a raid Friday morning on "part of the terror cell responsible for the rocket fire at northern Israel."
Israel said it had credible information that Iran, a key backer of Syrian President Bashar Assad, was behind Thursday's rocket attack. The foreign ministry said in a statement that a commander who heads the Palestinian division of Iran's elite Quds Force, identified as Saeed Izaadhi, orchestrated the attack that was carried out by the Islamic Jihad group.
"The military struck the cell that carried out the shooting and the Syrian forces that allowed it. We have no intention of escalating events," Israeli Prime Minister Benjamin Netanyahu said.
But he added: "Those countries that are quick to embrace Iran should know that it was an Iranian commander who endorsed and directed the cell that fired at Israel."
In Gaza, the Islamic Jihad group denied involvement in the attack.
Syrian TV, meanwhile, said the air raids aimed to "boost the morale of terrorist organizations," claiming that Israel is backing militants in the area.
Israel and Syria are bitter enemies. Israel has avoided taking sides in the Syrian civil war, which pits Assad's government against an array of militants, including the brutal Islamic State group.