High-rise tower being built in Abu Dhabi catches fire
By ,
Published August 30, 2016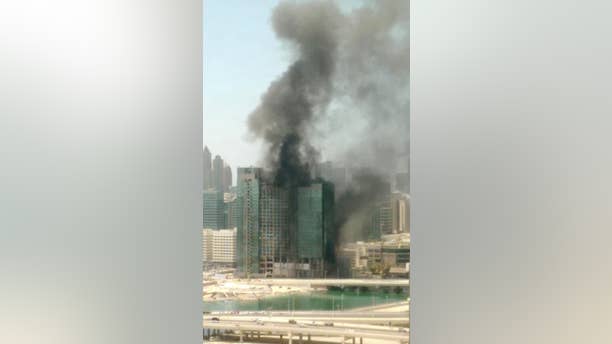 Firefighters in Abu Dhabi are battling a blaze that broke out in a high-rise building under construction in the United Arab Emirates capital.
The adjacent Beach Rotana Abu Dhabi hotel says in a statement that the fire started at 11:15 a.m. Tuesday and that authorities ordered the hotel evacuated an hour and a half later.
The Ministry of Interior posted pictures of thick white smoke billowing from the building and officials and firefighters on the scene. There were no immediate reports of casualties.
Cities in the fast-developing Emirates have been hit by a spate of fires in recent years, including one in a residential tower in Dubai last month and another at a luxury hotel next to the city's biggest shopping mall on New Year's Eve.
https://www.foxnews.com/world/high-rise-tower-being-built-in-abu-dhabi-catches-fire