Have you seen this dog? Mexicans search for missing pets
By ,
Published September 22, 2017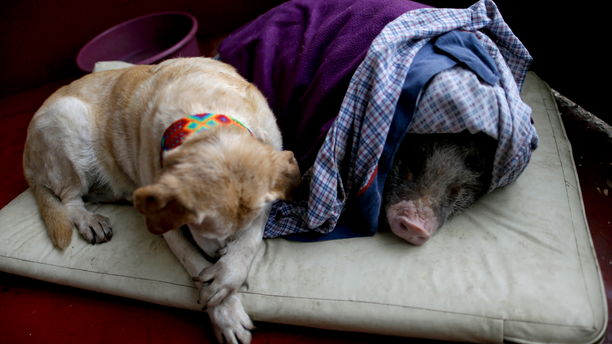 Jack is a small white dog who lives in Mexico City and has been missing since a magnitude 7.1 earthquake startled both humans and their pets when it struck early Tuesday afternoon.
"I got lost in the earthquake!!!" exclaims a sign with his picture taped to a street pole exclaims.
Signs seeking missing pets are scattered around Mexico's capital. Most are dogs, whose owners say were frightened and escaped in the chaotic moments after the devastating quake.
Rescuers have found some animals skittishly wandering the streets and taken them to shelters. They know they are someone's pet because they are clean, sociable and appear well cared for.
Dozens of other animals have had to flee with their owners from buildings still in danger of collapse.
https://www.foxnews.com/world/have-you-seen-this-dog-mexicans-search-for-missing-pets