Haitian President Jovenel Moïse assassinated at home, official says
Prime Minister Claude Joseph will now serve as the interim president
Haitian President Jovenel Moïse was assassinated overnight at his private home, according to a top government official who called the attack an "inhumane and barbaric act."
In a statement released by interim Prime Minister Claude Joseph, who will take over as interim president, Moïse was killed by an unidentified group. Some of the attackers were described as Spanish-speaking.
TROPICAL STORM ELSA FORMS, HEADED FOR CARIBBEAN FORECASTERS SAYS
The first lady also suffered bullet wounds during the attack and has been hospitalized.
Moïse, 53, assumed his presidency back in February 2017 following the resignation of his predecessor, Michel Martelly. Earlier this year, Haitian citizens and opposition leaders called for Moïse's resignation.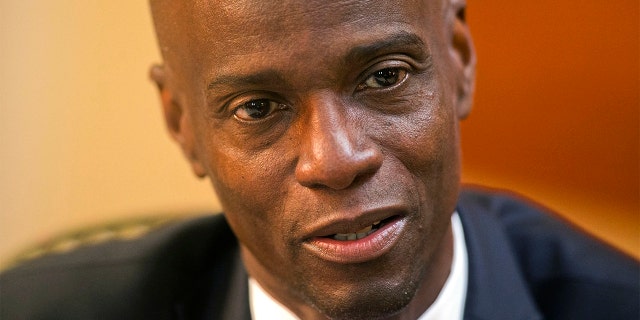 The country has failed to progress under Moïse.
Crime has spiked in the nation's capital Port-au-Prince, more than half of the population earns less than $2 per day and the country continues to recover from catastrophic disasters of Hurricane Matthews in 2016 and the deadly earthquake in 2010.
Under Moïse's reign, Haiti failed to hold elections, instead ruling by decree.
White House press secretary Jen Psaki called it a "horrific attack" in an MSNBC interview, saying the U.S. is still assessing the situation and that President Biden will be briefed this morning by his national security team.
CLICK HERE TO GET THE FOX NEWS APP
Haiti's general elections were expected to be held later this year prior to Moïse's assassination.
Prime Minister Claud Joseph puts the nation's security in the hands of the National Police of Haiti and the Armed Forces of Haiti.
"Democracy and the republic will win," he said in a statement Wednesday morning.
The Associated Press contributed to this report.