Hagel arrives in Afghanistan amid a thorny stand-off over the Afghan security deal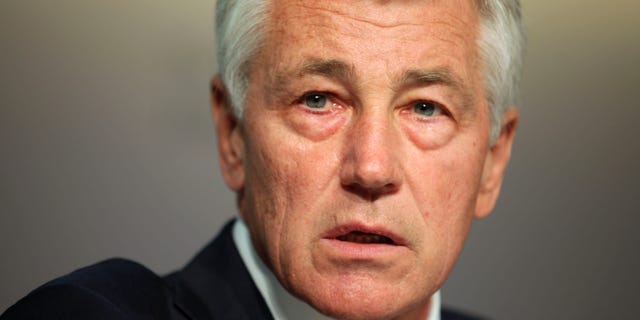 KABUL, Afghanistan – U.S. Defense Secretary Chuck Hagel arrived in Afghanistan Saturday amid a stand-off between the U.S. and Afghan leaders over a security agreement that President Hamid Karzai is still refusing to sign.
Hagel's unannounced visit puts him in the center of the chaos. However, he may have little impact on the matter during his stop because he's not planning to meet with Karzai.
The U.S. has made its position on the security agreement clear. And Karzai tentatively has endorsed the deal, but refuses to sign it.
Karzai says he wants his successor to decide on the agreement after the April 5 elections. Washington and NATO officials say they want a decision soon.
Without a signed agreement, U.S. troops would leave at the end of next year, along with all foreign forces.