Global powers to discuss Iran nuclear drive next week
By ,
Published December 04, 2015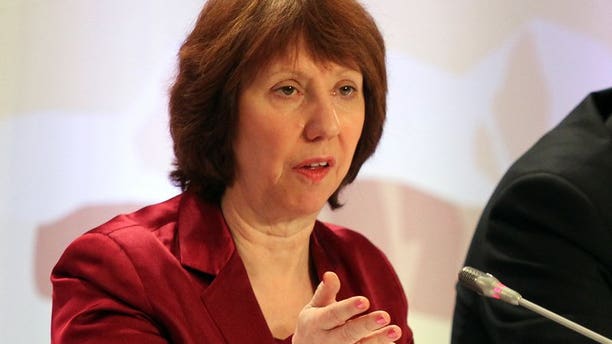 European Union foreign policy chief Catherine Ashton will hold talks in Brussels next week on Iran's contested nuclear drive with senior officials from six global powers, the first since Tehran elected a new president.
Ashton's spokesman Michael Mann said Ashton would meet on Tuesday with political directors from the group of nations that have been negotiating with Iran on its nuclear programme.
It will be the first such meeting of the so-called P5+1 group -- the five permanent UN Security Council members Britain, China, France, Rusia, and the United States plus Germany -- since Hassan Rowhani was declared Iran's new president in June.
Western powers believe the programme is being used to develop an atomic bomb, but Iran insists it is for peaceful purposes.
Ashton met Iran's top nuclear negotiator Saeed Jalili in Istanbul in May for talks he described as "long and useful" that followed fruitless discussions the previous month in Almaty, Kazakhstan.
https://www.foxnews.com/world/global-powers-to-discuss-iran-nuclear-drive-next-week