Family Of Former Marine Kidnapped In Mexico Speaks Out, Hopes He's Alive
By Bryan Llenas, ,
Published January 10, 2017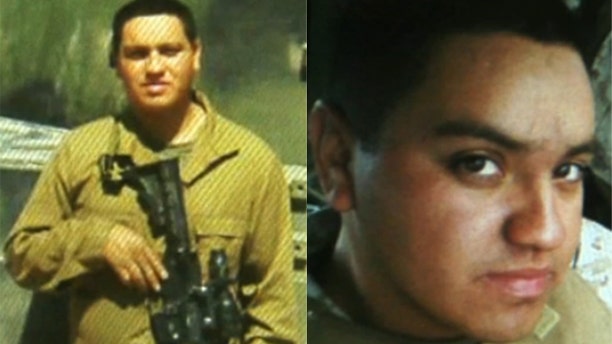 The family of a former U.S. Marine is hoping he's still alive despite not having heard from him since he was kidnapped in Mexico.
The whereabouts of Armando Torres, 25, who served in Iraq in 2009 as a mechanic fixing military vehicles, are still unknown. The FBI and Mexican authorities are investigating the case and a fellow Marine continues lobbying for congressional help.
Torres' relatives told Fox News Latino in an exclusive interview that he was likely taken, along with his father and uncle, both Mexican citizens, by gang members or a drug cartel. They were kidnapped in La Barranca, Tamaulipas, Mexico.
FBI officials said Torres drove across the International Port of Entry Bridge at Progresso, Texas, to visit his father's ranch.
The FBI is investigating Torres's disappearance as a kidnapping and are working with local Mexican officials to find him, according to the FBI.
Armando Torres crossed the border to Mexico last week on Tuesday night to visit his father. His relatives, who spoke to Fox News Latino on condition of anonymity due to security concerns, said they were last seen being escorted out of the father's home by armed men. Family members describe seeing a white truck outside.
One of Torres' siblings said she received a call that night from cousins in Mexico who told her they had been kidnapped. But as dire as the situation sounds, it's sadly one that family already knows well.
"It's hard. It's really hard," said one of Torres' relatives. "We've had the same issue happen before. It happened 8 years ago with two of my father's brothers. Both of them were kidnapped, but they never came back," she said.
Since the kidnappings last week, the Torres family has received indication from Mexican officials and the FBI that the men may still be alive. 

"Up and till Sunday their cell phones would be turned on in the mornings and turned off during the day," one relative said. The Torres family and authorities have not received any ransom calls.
A family member said yelling could be heard on a voicemail on the father's girlfriend's phone, indicating there may have been an altercation in the home over a land dispute between the armed men and the kidnapped victims.
Mexican officials have told the Torres family that they believe Armando was just in the wrong place at the wrong time.
The former Marine has no known criminal background.
The FBI office in San Antonio said there have been a total of 438 U.S. citizens kidnapped in Mexico after crossing from South Texas since 2003.
Marines Stand United
News of Armando's kidnapping has struck a cord with the tight-knit Marine community, especially with one who wrote to Congressman Ruben Hinojosa (D-TX), demanding that the government help bring his brother Armando Torres home.
"Congressman Hinojosa stands ready to assist in any way he can regarding this matter," his office said.
The Marine doing the lobbying, who also requested that his name be withheld, said he trained Torres for three years. Torres served in the marines for seven years from 2005 to 2011. He was in the color guard as a rifleman, assigned to attend funerals of fallen Marines. He also worked silent auctions for wounded warriors.
The kidnapping has particularly affected Olivia Hammar, the mother of former Marine Jon Hammar, who was arrested at the border and held for four months, tied to a bunk bed at a cartel run prison over a mishap over a hunting rifle.
"This is personal for me. I can actually say that I empathize with Armando's mother," Hammar told Fox News Latino.
She received countless emails and letters from Marine families who expressed outrage and empathy for her son Jon, and she believes Armando's situation is no different.
"These guys are almost clan-like. They do not call themselves a band of brothers for nothing," Hammar said. "I can not imagine that these cartels, whose sole purpose in life is protecting their drug routes, would want the ire of the US Marine Corp."
Mexican officials are also accustomed to hearing of U.S. citizens grabbed in their border towns. One said the worst thing relatives can do is keep it to themselves.
"If the family stays quiet they will not get released," Gerardo Acevedo, former president of the Matamoros Chamber of Commerce, told Fox News Latino. The issue hits home with him, given that he also had a relative who was kidnapped.
"This kind of situation is unjust, inhuman and it does damage to the reputation of my country," Acevedo said, pledging to help the family. "We will be raising hell about this situation."
https://www.foxnews.com/world/family-of-former-marine-kidnapped-in-mexico-speaks-out-hopes-hes-alive