Ex-Russian spy poisoning a 'new era of warfare,' UK Defense Secretary says, amid diplomatic fallout
By Christopher Carbone, ,
Published April 01, 2018
British Defense Secretary Gavin Williamson warned of a "new era of warfare" as the fallout from the poisoning of a Russian ex-spy and his daughter on U.K. soil continues to grow.
The war of words between Russia and the U.K. escalated as Williamson penned a scathing op-ed in the Sunday Telegraph calling out Russia's role in last month's poisoning attack in Salisbury.
The United Kingdom has expelled 23 Russian diplomats and at least 15 other countries followed suit in the wake of the poisoning of 66-year-old Sergei Skirpal and his 33-year-old daughter Yulia with the Russian-made nerve agent novichok. A total of 100 Russian diplomats have been expelled.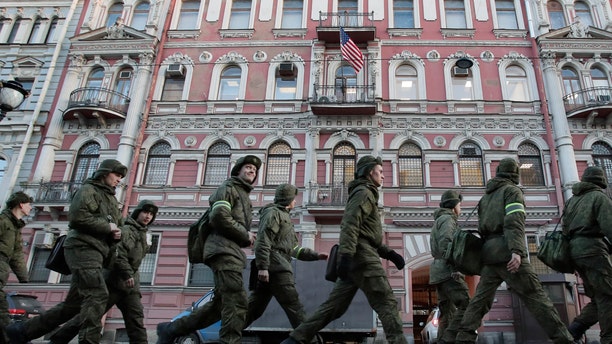 Williamson said if there was ever any doubt over the threat posed by Moscow "we only have to look at events in Salisbury, where our Armed Forces, including the RAF, have been responding to a cold-blooded chemical attack."
Writing in the Sunday Telegraph to mark 100 years since the British Royal Air Force's formation, Williamson said Russian President Vladimir Putin is "using more hybrid capabilities to subvert, undermine, and influence countries around the world. We have entered a new era of warfare."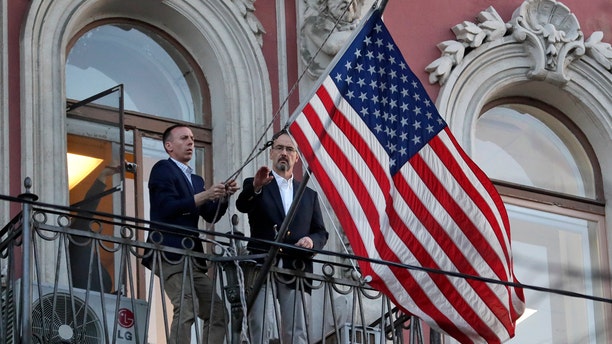 UK CONSIDERS RUSSIA'S REQUEST TO SEE EX-SPY'S DAUGHTER
British authorities have said it's "highly likely" the poison has Russian origins. But Moscow has strongly denied any involvement in the March 4 poisoning.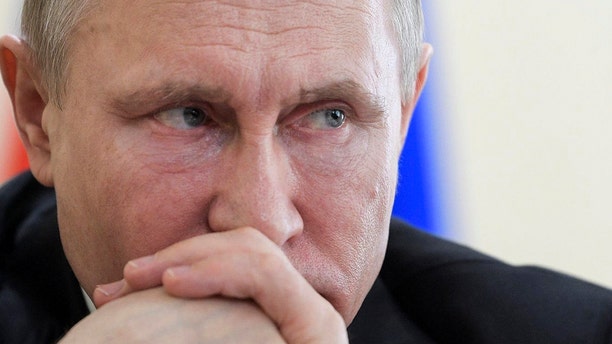 United Kingdom officials also said an "extensive" disinformation operation after the Salisbury attack involved over 2,800 online bots that spread doubt and conspiracy on the web, the Sunday Times reports.
The Russian Foreign Ministry has said that it is "ready for a substantive and responsible interaction both within international legal formats and bilaterally in order to establish the truth as well as look for and find the individuals involved in the Salisbury incident."
However, Williamson said the Russian response to the incident has been to "unleash a tidal wave of smears, lies and mockery" and called the poisoning "illegal and contemptuous."
"It's vital for UK defense to keep evolving to meet the threats of tomorrow to keep our country safe and protect the hard-earned freedoms and way of life we enjoy today," Williamson wrote in the British publication.
He had previously told Russia it should "go away and shut up", reports the BBC.
https://www.foxnews.com/world/ex-russian-spy-poisoning-a-new-era-of-warfare-uk-defense-secretary-says-amid-diplomatic-fallout