Ethiopia to send crashed Boeing 737 Max 8 aircraft's black box to Europe for analysis
By Lukas Mikelionis
Published March 13, 2019
The black box of Ethiopian Airlines' Boeing 737 Max 8 that crashed and killed all 157 people on Sunday will be sent to Europe for analysis.
The spokesperson for the airline said on Wednesday that the flight recorders will be sent to an unspecified European country.
"What we can say is we don't have the capability to probe it here in Ethiopia," Asrat Begashaw said.
Forensic DNA work for identifications of the remains recovered after the crash hasn't yet started, the officials said. The dead came from 35 countries, including eight Americans.
MULTIPLE COUNTRIES GROUND BOEING 737 MAX JETS AFTER ETHIOPIAN CRASH; FAA SAYS PLANES CAN STILL BE OPERATED
The crash involved the Boeing 737 Max 8 aircraft that has since taken been grounded by multiple airlines and countries' aviation authorities.
Canada on Wednesday became the latest country to announced that it would ground jets, after Transport Minister Marc Garneau earlier said they would not take such action.
The European Aviation Safety Agency also suspended all flight operations for the Boeing 737 MAX 8 and 9 both within or out of the European Union.
Their decision came after the UK Civil Aviation Authority said it grounded the aircraft as a precautionary measure "issued instructions to stop any commercial passenger flights from any operator arriving, departing or overflying UK airspace."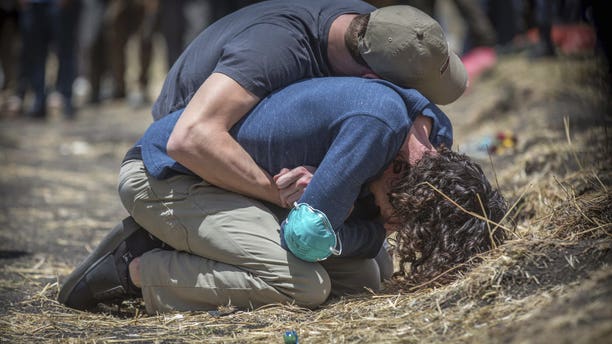 Other major countries that grounded the plane include China, Indonesia, Malaysia, and Australia.
On Wednesday, Lebanon and Kosovo barred the plane from their airspace, and Norwegian Air Shuttles said it would seek compensation from Boeing after grounding its fleet. Egypt also banned the operation of the aircraft, while Thailand issued an order to budget airline Thai Lion Air to suspend flying the planes for until further notice.
But the Federal Aviation Administration (FAA) said on Monday it will continue to trust and use the aircraft, but the U.S. aviation authority said it's investigating Ethiopian Airlines Flight 302 and its crash on Sunday that killed 157 people.
A LIST OF THE 35 NATIONALITIES KILLED IN ETHIOPIA CRASH
"The FAA will issue a Continued Airworthiness Notification to the International Community (CANIC) for Boeing 737 Max operators. The FAA continuously assesses and oversees the safety performance of U.S. commercial aircraft. If we identify an issue that affects safety, the FAA will take immediate and appropriate action," the statement said.
The statement continues to stand even as airline pilots on at least two U.S. flights have reported that an automated system seemed to cause their Boeing 737 Max planes to tilt down suddenly. The issue was discovered after engaging the autopilot on the jet, the pilots said.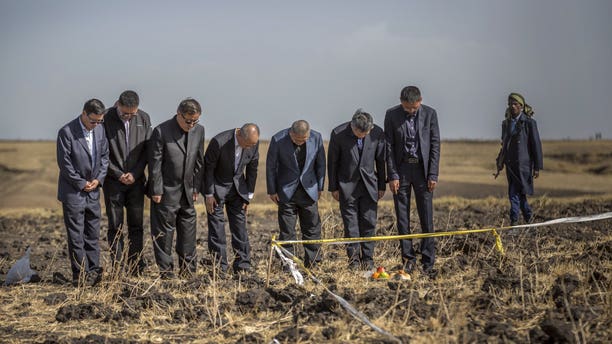 Boeing remains defiant and assures the safety of their jets, releasing a statement saying there's no reason to pull the plane from the skies.
CLICK HERE TO GET THE FOX NEWS APP
"We understand that regulatory agencies and customers have made decisions that they believe are most appropriate for their home markets," Boeing said in a statement, according to Reuters. "We'll continue to engage with all of them to ensure they have all the information they need to have the confidence they need safely continue to operate their fleets or return them to service."
https://www.foxnews.com/world/ethiopia-to-send-crashed-boeing-737-max-8-aircrafts-black-box-to-europe-for-analysis