'El Chapo' rival, Mexican drug lord Héctor Beltrán Leyva, dies of cardiac arrest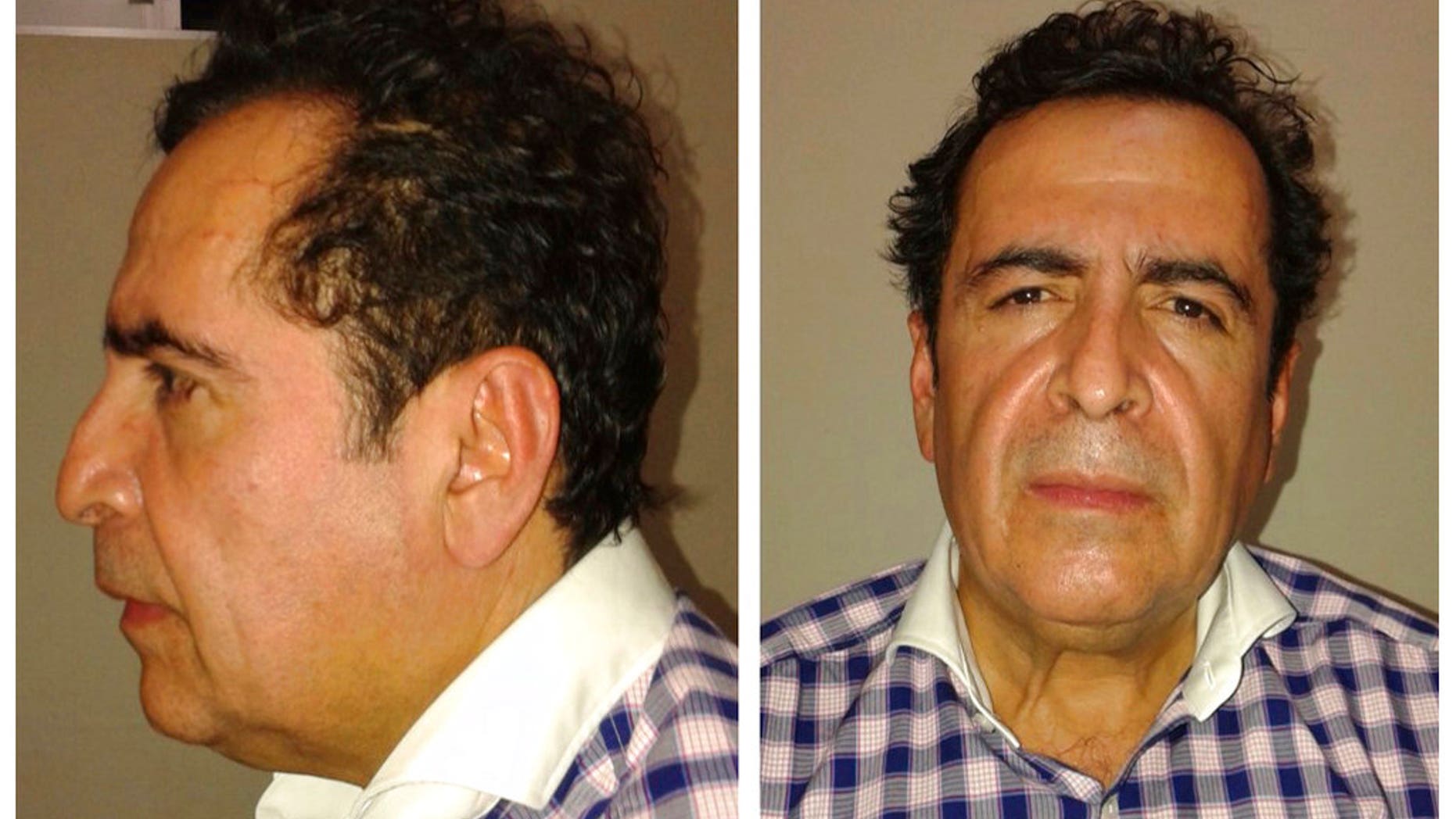 Héctor Beltrán Leyva, a notorious Mexican drug lord who once took part in waging a turf war against jailed Sinaloa Cartel leader Joaquin "El Chapo" Guzman, died late Sunday after suffering a heart attack, Mexican authorities said. He was 56.
Beltran Leyva was transferred from Federal Prison Number 1 — a maximum security facility in Altiplano, Mexico, where he had been behind bars since March 2016 — to a hospital in Toluca after officials noticed he was suffering chest pains, Reuters reported.
"At all times, Beltran Leyva...received the medical attention he required and that the staff of the hospital as well as the federal center, exhausted all the clinical resources at its disposal," authorities said in a statement.
Beltran Leyva, nicknamed "the H," was disguising himself as an art dealer when Mexican authorities captured the drug lord in 2014. He was facing charges of trafficking marijuana, heroin, cocaine and methamphetamines. His two other brothers were also arrested.
Beltran Leyva and his brothers built a cartel that controlled many of the drug smuggling routes from Mexico into the U.S. He took over the family cartel in 2009 after his brother died in a shootout with police, the BBC reported.
The Beltran Leyva brothers were also once allies with Guzman until their relationship soured in 2008, initiating a bloody turf war with the Sinaloa cartel.
Guzman is currently on trial in New York City, nearly two years after he was extradited from Mexico.