Dutch Arrest Suspected Serial Child Molester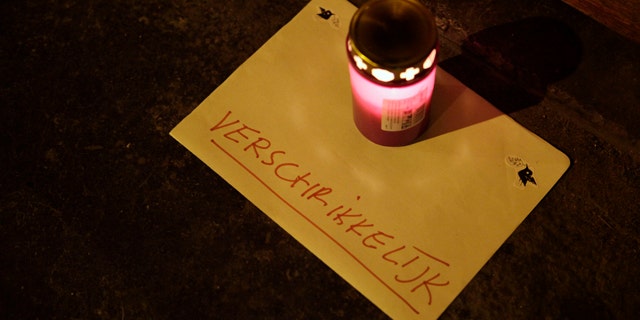 AMSTERDAM -- Amsterdam police called for the public to provide information on a possible child pornography ring Monday after a teacher was arrested on suspicion of molesting dozens of very young children.
The 27-year-old suspect in the Amsterdam case worked as a substitute teacher for at least two preschools in the city and also offered baby-sitting services online in what is feared to be one of the worst cases of sexual abuse in the Netherlands, the city's mayor said at a late-night press conference Sunday.
Eberhard van der Laan said more than 50 parents had been informed that the suspect arrested last week after a tip from U.S. authorities has either confessed to abusing their children, or was thought to have done so.
"This is about a serious suspicion of grave abuse by a man who was arrested Tuesday and has been held since then," Van der Laan said at a news conference with the city's police commissioner and chief prosecutor.
"I see it as my most important job to inform parents as well as I possibly can," he added.
Joannes Thuy, a spokesman for European law enforcement cooperation agency Eurojust, declined comment on whether the tip-off was linked to an ongoing international investigation into the sexual abuse of minors and the production and distribution of child abuse images.
The agency said in an email Monday that a worldwide pedophile network has been uncovered as a result of the efforts of the countries involved, offenders have been arrested and numerous victims have been rescued.
Eurojust said two separate news conferences are planned in Los Angeles, California, and The Hague, Netherlands, this week to announce developments in the investigation which has been running since 2008.
The suspect in the Amsterdam case was arrested Dec. 7 after a Dutch police television program aired what it said was an image of an unidentified victim of child pornography.
U.S. authorities seized the image in a separate investigation and told their Dutch counterparts it was made in the Netherlands, chief prosecutor Herman Bolhaar said.
The victim's parents identified their child from the television image and called police, leading to the suspect's arrest the same night, Bolhaar said.
The man's computers containing child pornography were seized and he has since confessed to dozens of sex crimes allegedly committed over the past year and a half, Bolhaar said.
The victims were boys and girls under four years old, he added.
Amsterdam police spokesman Rob van der Veen said Monday police were still seeking more witnesses and information in the ongoing investigation, with more arrests possible.
Mayor Van der Laan urged media not to publish photographs of the children possibly affected, and to be reserved in contacting their parents.
Police identified the suspect as a Dutch citizen originally from Riga, Latvia, and also published his photo — an unusual step, as privacy laws usually prevent publication of photographs of suspects in the Netherlands.
Van der Laan said that the photo had been released in part to reassure the thousands of parents in Amsterdam whose children were not affected.
"At the same time we want to alert others that it indeed was their babysitter," he said.
Bolhaar noted the suspect was a specialist in encryption and his computers had sophisticated protection.
A candle was left Sunday night on the steps of one of the affected day care centers. An attached note bore the single word: "terrible."