Spanish dictator Francisco Franco to be exhumed on Thursday
Gen. Francisco Franco will be exhumed from his monumental tomb and transported to a private cemetery in Madrid Thursday, in what many in Spain consider a move 44 years too late.
If the weather permits, Franco's body will be removed from beneath the 1.5-ton grave that commemorates the Spanish Civil War and flown by helicopter to the Mingorrubio municipal cemetery, where his family owns a mausoleum.
The move will honor one of socialist Prime Minister Pedro Sánchez's campaign promises to remove the leader from his resting place in the Valley of the Fallen.
Although Franco ruled during the Spanish Civil War, an outspoken majority feel it is inappropriate for the leader to lie in a mausoleum surrounded by thousands of unidentified victims of the war they believe he created.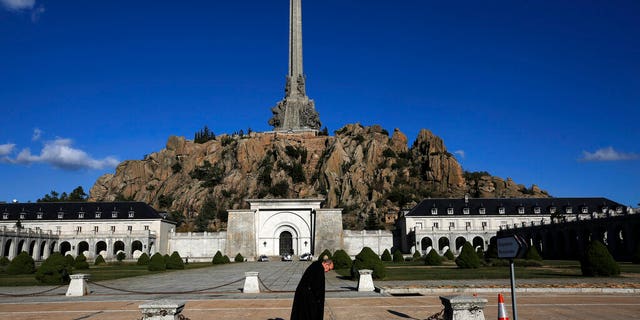 BARCELONA MAYOR PLEADS FOR VIOLENCE IN CATALONIA TO STOP AMID PRO-INDEPENDENCE PROTESTS
After the Spanish Supreme Court ruled last month that Franco's body would be exhumed, Sánchez celebrated by tweeting, "The determination to repair the suffering of the victims of Franco always guided the action of the government."
The move has not come without criticism from the Franco family, National Francisco Franco Foundation, and other Spaniards who fought alongside the Franco regime only decades ago.
Jamie Alonso, the spokesperson for the NFFF, accused the court of committing the "greatest vileness" in removing Gen. Franco and desecrating on "the eternal rest of those who saved Spain from Communism."
FRANCO'S REMAINS CAN BE EXHUMED, SPANISH SUPREME COURT RULES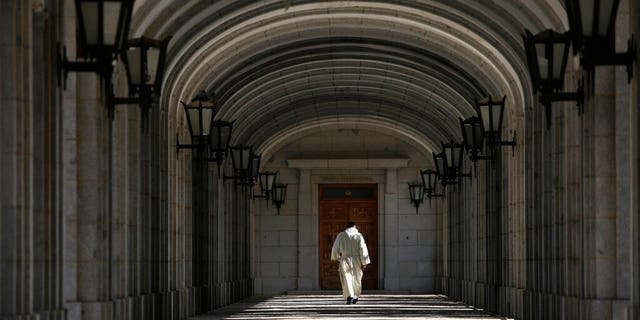 In an effort to appease both sides before the Spanish general election on Nov. 10, the leading Socialist Workers Party told the AP that they plan to be "simple, respectful and discreet but ensuring that the world sees how the dictator is no longer in a state tomb."
For many in the country, this will begin the healing process for a war that wiped out over 200,000 Spaniards.
"Even with democracy, Spain didn't go through any 'de-Francoization," Paul Preston, a historian with the London School of Economics, told the AP.
CLICK HERE FOR THE FOX NEWS APP
The proceedings will be closed to the media and public, and the leader will be given a private service in front of surviving family members at his new final resting place.