Denmark Imposes 'Fat Tax' in Effort to Limit Unhealthy Foods
By ,
Published December 05, 2015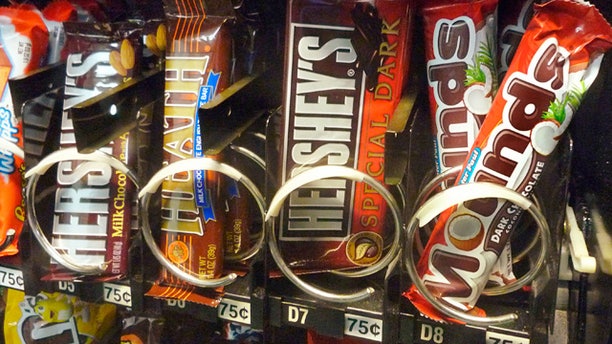 Denmark on Saturday became the second country to impose a fat tax, leading consumers to hoard butter, pizza, meat and milk, AFP reports.
The new tax, designed by Denmark's outgoing government in an effort to limit the population's intake of fatty foods, will add 16 kroner ($2.87, or 2.15 euros) per kilo (2.2 pounds) of saturated fats in a product.
For example, according to the AFP, the tax will increase the cost of 250 grams of butter by 2.20 kroner, to more than 18 kroner.
"It has been a chaotic week with a lot of empty shelves. People have been filling their freezers," Christian Jensen of an independent local Copenhagen supermarket told AFP.
"But actually I don't think the tax will make that much difference. If people want to buy a cake, they will buy it. But right now they're saving money," he added.
The new tax will be levied on all products including saturated fats -- from butter and milk to pizzas, oils, meats and pre-cooked foods -- in a costing system that Denmark's Confederation of Industries (DI) says is a bureaucratic nightmare for producers and outlets.
"The way that this has been put together is an administrative nightmare, and I doubt whether it will give better health. It's more just a tax," DI foodstuffs spokeswoman Gitte Hestehave told AFP, adding that the costs of levying the tax would be passed on to consumers.
Denmark is one of several European countries to tax sodas, and it has imposed a levy on candy for nearly 90 years, according to Der Spiegel. The country was the first in the world to pass a law banning trans fats, with Austria and Switzerland following closely after.
Last month, Hungary implemented a law imposing special taxes on foods with high fat, salt and sugar content.
On Sept. 1, Hungarians began paying a 10 forint (0.37 euros) tax on foods with high fat, sugar and salt content, as well as increased tariffs on soda and alcohol. The expected annual proceeds of 70 million euros will go toward state health care costs, including those associated with addressing the country's 18.8 percent obesity rate, which is more than 3 percent higher than the European Union average of 15.5 percent according to a 2010 report by the Organization for Economic Cooperation and Development. In Germany, by comparison, 13.6 percent of adults are obese, with Romania at the bottom of the list with 7.9 percent.
https://www.foxnews.com/world/denmark-imposes-fat-tax-in-effort-to-limit-unhealthy-foods