Congress to hold hearing on plight of jailed Iranian-American pastor
By Lisa Daftari, ,
Published December 04, 2015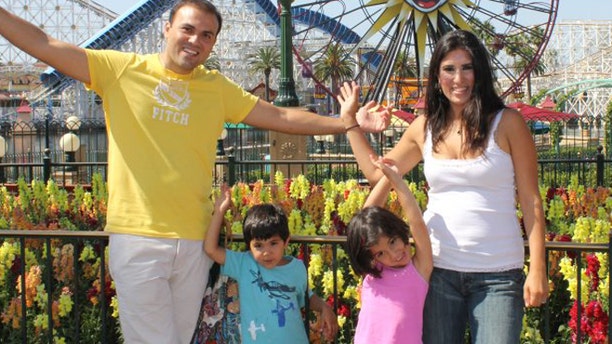 A joint subcommittee of the House Foreign Affairs Committee will hold a hearing next week on the worsening case of the Iranian-American pastor held by Tehran over his Christian faith.
The subcommittee will meet next Thursday to focus on the dire plight of Pastor Saeed Abedini, 33, of Boise, Idaho, who left his wife and two kids behind to visit family in his native Iran last year.
Abedini's wife, Naghmeh, will testify, along with her attorney, Jordan Sekulow, the executive director of the American Center for Law and Justice, which represents her and the couple's children.
"We are grateful for this opportunity to elevate Pastor Saeed's case, and it could not come at a more pivotal moment," Sekulow said.
Last month, Abedini was transferred from Tehran's infamous Evin prison to a more life-threatening facility, Rajai Shahr, the 'deadliest prison in Iran,' according to his attorneys.
This past week, he was allegedly robbed and threatened at knife point.
Abedini, who also is in need of medical attention, has served only one year of his eight-year sentence.  His supporters say he has been beaten and tortured in the prison, and that he was only in Iran to try to start a secular orphanage when he was suddenly pulled off a bus.
Although President Obama made a plea for his release in a historic phone call to Iran's new President Rouhani in September, the White House has come under increased scrutiny this week for omitting the fate of  Abedini and  two other Americans, ex-marine Amir Hekmati and former FBI agent Robert Levine, from the P5+1 talks with Iran in Geneva over the country's nuclear program.
https://www.foxnews.com/world/congress-to-hold-hearing-on-plight-of-jailed-iranian-american-pastor