Carlos Slim Foundation Launches Website Aimed At Helping Latinos Navigate U.S. Life
By ,
Published December 28, 2016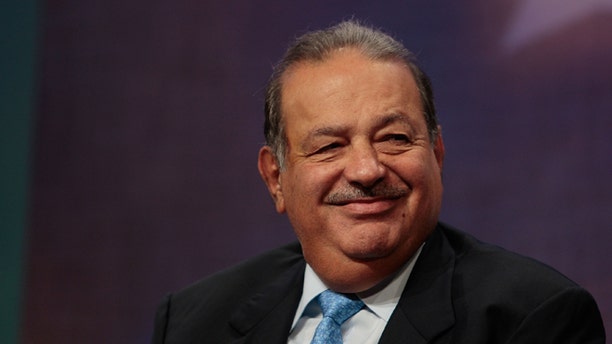 Carlos Slim recently tied Bill Gates as the richest man in the world and now it appears that the Mexican billionaire wants to match the Microsoft founder's philanthropic work as well.
The Carlos Slim Foundation Tuesday unveiled Acceso Latino, a free website for U.S. Latinos that provides access to tools and content about education, healthcare, job training and other features.
It is all in Spanish and, even though it has content that would be useful for all, it puts a special emphasis on matters that concern Latinos living in the U.S. With a colorful and clear layout, the site explains for instance what Deferred Action for Childhood Arrivals (DACA) is and who qualifies, where to find a specific consulate and how to avoid fraud in the immigration tangle.
"Acceso Latino will put valuable knowledge at the fingertips of everyone who wants to learn new skills and engage with their community. It is a simple but powerful resource that can potentially help millions of people improve their lives," Slim said in a press release.
While Latinos are one of the fastest growing groups using the Internet – with 80 percent of adult Hispanics saying they can connect to the web – many are unable to sift through the mass of information online to find jobs and other information.
Slim's website aims to be a one-stop shop for this material, with online job training videos for in-demand employment, mostly technical occupations and trades such as welding, adult caregiver, construction, waiter, etc. Each course has several levels and lessons within each level, with periodical tests to check on the student's comprehension of the material.
The site also guides the user through options of free academic courses from universities like MIT, Harvard, Stanford and Mexico's National University, as well as health care information on common topics and information on human and labor rights.
"Acceso Latino was designed with everyone in mind," said Dr. Roberto Tapia-Conyer, CEO of the Carlos Slim Foundation. "No matter your nation of origin, age, level of ability, or ultimate goal, the website has something for you."
The Carlos Slim Foundation, founded in 1986, functions as the billionaire's philanthropic arm in a similar way that The Bill and Melinda Gates Foundation does here in the U.S.
Follow us on twitter.com/foxnewslatino
Like us at facebook.com/foxnewslatino
https://www.foxnews.com/world/carlos-slim-foundation-launches-website-aimed-at-helping-latinos-navigate-u-s-life