Cannibal Cop: Online Friend Says Talk of Eating Women 'All Fantasy'
By ,
Published December 17, 2016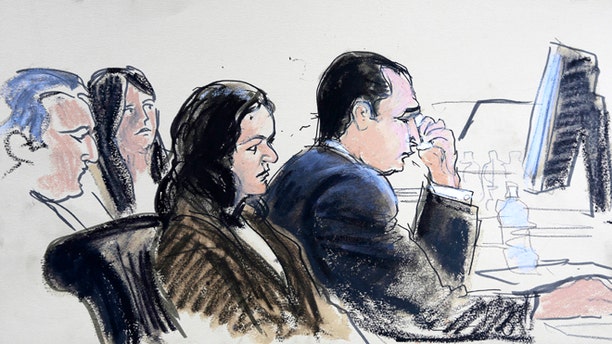 A British man who chatted online with a New York City police officer about kidnapping and cooking women says the talk was "all fantasy."
Dale Bolinger spoke briefly with reporters after his arrest in Canterbury, England, where he was being investigated in connection with the ongoing trial of NYPD officer Gilberto Valle.
Valle is accused of conspiring to capture and eat several women. But his lawyers say the supposed plots were all fantasies that he shared with other fetishists, and that he had no intention of carrying them out.
Bolinger has told newspapers including the New York Post (http://bit.ly/VUdkos) that none of that talk was real. But he calls himself "an idiot" for his behavior.
Prosecutors say Valle also illegally used a police laptop in his patrol car to look up information on three women he is accused of targeting in a cannibalism conspiracy.
The government elicited information Friday from police department witnesses about Officer Gilberto Valle's (VAL'-ee's) use of a national crime database.
The testimony came as the government winds down its case against the 28-year-old officer. If convicted, he could face life in prison.
Defense lawyers are expected to call witnesses next week to support their argument that Valle never intended to harm anyone and was indulging only in Internet fantasies.
Valle's trial in New York City is scheduled to resume Monday.
Based on reporting by the Associated Press.
Follow us on twitter.com/foxnewslatino
Like us at facebook.com/foxnewslatino
https://www.foxnews.com/world/cannibal-cop-online-friend-says-talk-of-eating-women-all-fantasy