CA Smuggler Uses Airplane to Bring Undocumented Immigrants to US
By ,
Published December 12, 2016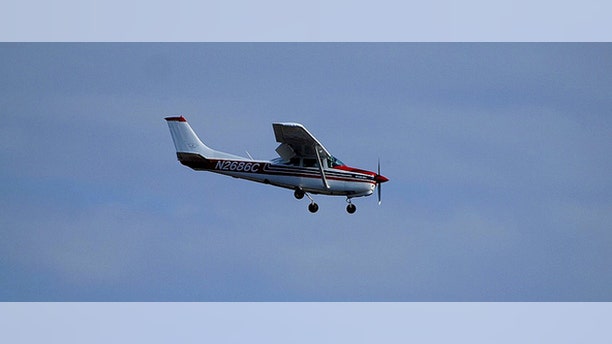 A California man faces smuggling charges after federal authorities accused him of using an aircraft to smuggle undocumented immigrants across the border from Mexico.
Authorities claimed earlier this week that Lino Rodriguez-Chavez of Hemet, California, used a rented Cessna single engine plane to ferry undocumented immigrants into the U.S. via the small Hemet-Ryan airport.
Rodriguez-Chavez was charged with purportedly bringing three Mexican migrants on board the Cessna in what authorities say is the fourth plane used for smuggling humans in California's El Centro area within the last year.
To be flown into California the three detained immigrants — Ramiro Bravo-Botello, María Del Carmen Torres-Vasquez and Rosalina Suárez-Torres —allegedly paid Rodriguez $2,500.
"After they entered the United States, they were taken to a stash house, and we put them under surveillance from that point," said Lauren Mack with Immigration and Customs Enforcement, according to a local CBS affiliate.
Rodriguez-Chavez faces a maximum penalty of 10 years in prison and a $250,000 fine if convicted. The 30-year old, who has no prior arrest record, plead not guilty earlier this week and was released on a $20,000 bond.
Court records indicate that he was ordered not to enter Mexico.
Small aircraft has been used for decades to smuggle drugs into the U.S. from Mexico, but authorities say that human smuggling by airplane has emerged only in the past two years as security along the U.S.-Mexico border has been tightened.
Jobless Mexicana Flight Attendants Pose for Calendar 
"It seems to be a new avenue they're using, and our agents are trying to stop this method," said El Centro Border Patrol Agent Adrian Corona, according to the Press-Enterprise newspaper. "We do have very good coverage at checkpoints, but from the looks of these cases, they're trying to circumvent our checkpoints (by flying over) and making their way toward Los Angeles."
While Border Patrol agents are contacting airports to warn them to out look for suspicious activity, no immigration enforcement is planned at the area's local municipal airports, Corona added.
Follow us on twitter.com/foxnewslatino
Like us at facebook.com/foxnewslatino
https://www.foxnews.com/world/ca-smuggler-uses-airplane-to-bring-undocumented-immigrants-to-us