British man has decades-old theft conviction cleared after Googling arresting officer's name
By Nicole Darrah, ,
Published January 17, 2018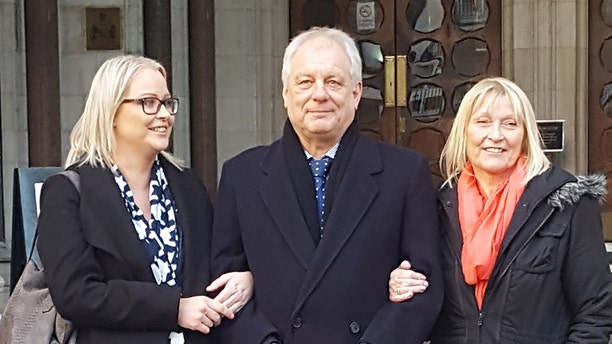 A British man's decades-old theft conviction from the 1970s was overturned Wednesday after he Googled his arresting officer's name and discovered he committed a similar crime.
Stephen Simmons, 62, of Surrey, was arrested in south London's Clapham on theft charges in June 1975 by Detective Sergeant Derek Ridgewell, of the British Transport Police, The Guardian reported.
Now running an audio and phone equipment business, in 1976 Simmons was found guilty of stealing mailbags and served eight months in a juvenile jail — but always maintained his innocence.
A lawyer on a British radio show once suggested to Simmons that if he wanted his theft conviction overturned, he should Google his arresting officer, the Court of Appeal heard Wednesday.
"I found out he'd been sentenced to seven-and-a-half years in prison for the theft of Royal Mail bags and selling them, and framing people for it," Simmons told BBC Surrey, and later told The Guardian he was "gobsmacked" at the finding.
LOUISIANA MAN WALKS OUT OF PRISON AFTER BEING WRONGFULLY CONVICTED IN 1974
It was also reportedly discovered the Ridgewell, who died in prison in 1982, was also "responsible for a series of notorious cases where young black men were falsely accused of robbery on the London underground," according to the International Business Times.
After his conviction was overturned in court Wednesday, Simmons said: "This is one of the happiest days of my life. It has hardly sunk in but I am not a criminal any more. I can hold my head up high."
Simmons said his parents never believed he was framed for his alleged crime "because they were of the generation that believed that the police could not lie."
COURT OVERTURNS MARINE SNIPER'S CONVICTION FOR URINATING ON DEAD TALIBAN FIGHTERS
Lord Chief Justice Lord Burnett called the case "exceptional" and noted the court's "regret that it has taken so long for this injustice to be remedied."
"It has only taken 43 years," Simmons said, "but I have got there at last."
https://www.foxnews.com/world/british-man-has-decades-old-theft-conviction-cleared-after-googling-arresting-officers-name