Austrian to take over at La Scala opera in 2014
By ,
Published December 12, 2015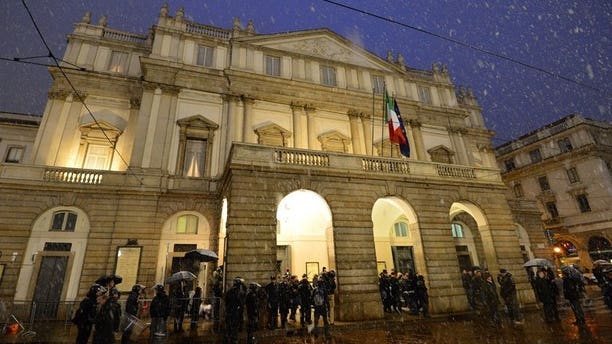 Austrian musical director Alexander Pereira will take over at Italy's prestigious La Scala opera house in 2014 -- a year earlier than expected, the theatre said Wednesday.
Pereira, a former tourism manager who is artistic director of the Salzburg Festival, will replace Frenchman Stephane Lissner.
"The replacement will happen on October 1, 2014, with the complete agreement of both sides," La Scala said.
Pereira was nominated last month and the switch-over was due to have taken place in 2015.
La Scala has said Pereira's salary will be "at least 25 percent" lower than the 350,000 euros ($459,000) a year received by his predecessor and he will not have free housing.
Lissner has been named to take over the Opera National de Paris from 2015 when the current director Nicolas Joel is to step down.
https://www.foxnews.com/world/austrian-to-take-over-at-la-scala-opera-in-2014