At least 17 die in Pakistan monsoon rains: officials
By ,
Published December 04, 2015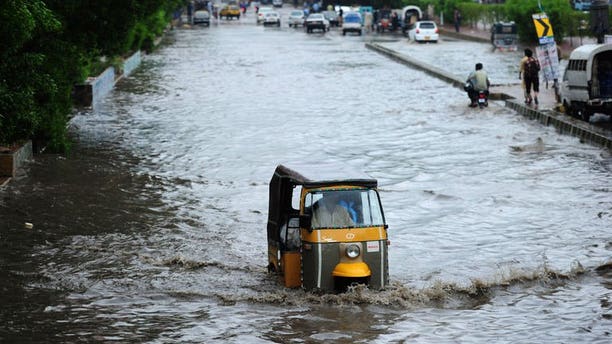 At least 17 people were killed across Pakistan on Saturday after heavy monsoon rains caused flooding and roofs to collapse, officials said.
More than 11 died in northwestern Khyber Pakhtunkhwa province and six in southern Baluchistan province, the disaster relief officials said.
The heavy rain and flooding also damaged hundreds of mud-houses in these provinces, they added.
Pakistan has suffered devastating monsoon floods for the last three years, including the worst in its history in 2010 when catastrophic inundations killed almost 1,800 people and affected 21 million.
https://www.foxnews.com/world/at-least-17-die-in-pakistan-monsoon-rains-officials