Asserting sovereignty, Beijing defends land reclamation in disputed South China Sea
By ,
Published December 05, 2015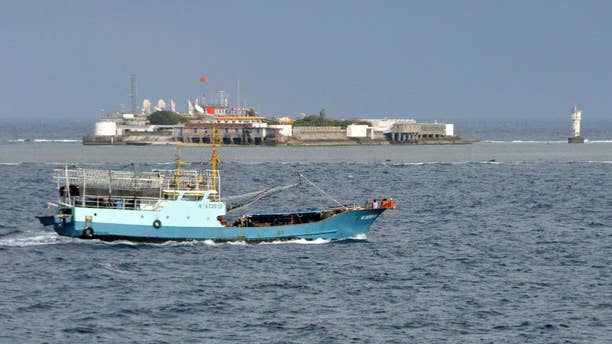 China has defended its land reclamation in a disputed area of the South China Sea and says it is for public service use, although a London-based security group says the new island could host an airfield to intimidate neighbors.
Foreign Ministry spokeswoman Hua Chunying said Monday at a regular briefing that China has "indisputable sovereignty" over the Spratly Islands, which are also claimed by Taiwan, Malaysia, the Philippines, Vietnam and Brunei.
Hua said the construction on some reefs is aimed at allowing Chinese citizens to better perform search-and-rescue and other services.
IHS Jane's has said satellite images taken in August and November show what could be China's first military airstrip in the Spratly Islands, and could be aimed at helping Beijing coerce neighboring countries into relinquishing claims on disputed waters.
https://www.foxnews.com/world/asserting-sovereignty-beijing-defends-land-reclamation-in-disputed-south-china-sea