AP NewsBreak: EU to give Thailand 6 months to counter illegal fishing or face export ban
By ,
Published December 12, 2015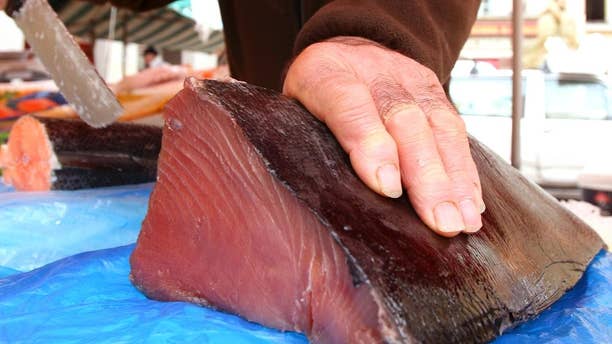 The European Union is to give Thailand six months to drastically change its policies on illegal and unregulated fishing or face an EU seafood import ban by the end of the year.
Two people with knowledge of the decision told The Associated Press Monday the 28-nation bloc will give Thailand an ultimate warning or it could face export losses of over half a billion euros (dollars) a year.
The move is to be officially announced on Tuesday.
The sources, including one EU official, spoke on condition of anonymity because the announcement has yet to be made. They said Thailand now has six months to come forward with a new approach to stave off the ban.
Thailand is a major seafood exporter and an EU ban would seriously affect its industry.
https://www.foxnews.com/world/ap-newsbreak-eu-to-give-thailand-6-months-to-counter-illegal-fishing-or-face-export-ban