American father mourns the death of 11-year-old son in Sri Lanka attack
It's a parent's worst nightmare.
One moment Alex Arrow was texting with his 11-year-old son Kieran Shafritz de Zoysa who was headed to breakfast at the Cinnamon Grand Hotel in Sri Lanka on Easter Sunday morning; the next his phone was ringing incessantly with the unfathomable news that his only child was gone.
"The terrorists didn't know what they were killing, but we should know what the world lost," a teary-eyed Arrow told KTNV on Tuesday.
SRI LANKA EXPATS WAIT TO RECONNECT AMID SOCIAL MEDIA BLOCK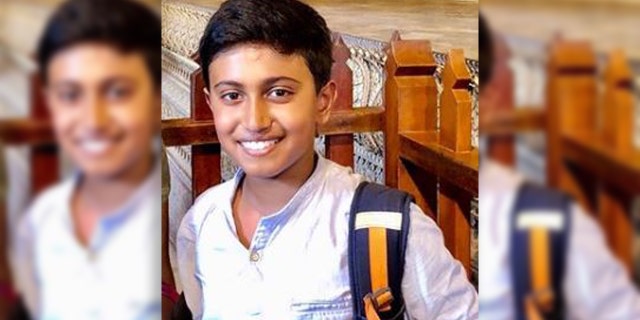 Kieran was one of an estimated 45 children killed in a string of coordinated terrorist attacks that ripped through Sri Lanka on Sunday, and one of four U.S. citizens who lost their lives after seven suicide bombers detonated at five-star hotels and churches commemorating Easter morning.
"I don't know what is in the mind of a terrorist, but I'm sure they do not know what they took, what they took from the world," Arrow said. "They took a great mind who was going to be a neuroscientist and work on Alzheimer's diseases."
The fifth-grade student from Washington D.C., who would have turned 12 in August, was on a leave of absence from the renowned Sidwell Friends School to study and live for a year in his mother's homeland of Sri Lanka and was slated to return stateside to begin next semester.
Arrow, who described Kieran as an "insightful and kind" child told NBC News that he was "just a foot in the wrong direction," and died almost immediately as shrapnel pierced his heart. The boy's grandmother and mother both survived.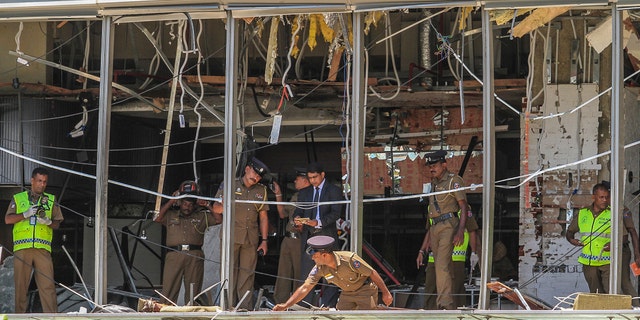 SRI LANKA EASTER BOMBINGS SPURS CALL TO BAN BURQAS AMID REPORTS SOME OF THE ATTACKERS WERE WOMEN
While reflecting on their memories, Arrow said his son had wanted to follow in the footsteps of both his parents and attend Harvard.
Sidwell Friends School staff have also offered a touching tribute to their student, with the school principal describing him as "passionate about learning" and an individual who "adored his friends."
The coordinated string of attacks that ripped through the Sri Lankan commercial capital of Colombo on Sunday morning and scores set out to celebrate Easter Sunday, killing over 300 and wounding more than 500.