Aircraft Accidents in Latin America Double Global Average
By ,
Published December 16, 2016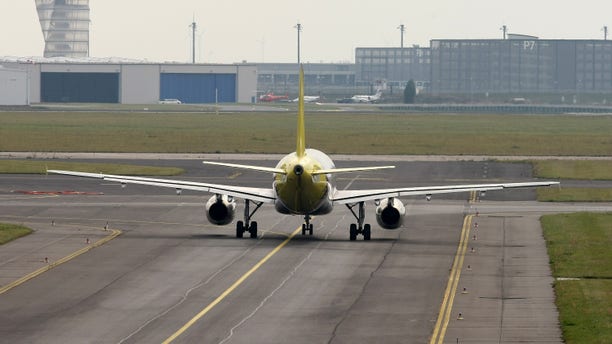 In 2011, Latin America's airspace had more commercial-aircraft accidents than in any other developing part of the world. And yet, the fact that none of them caused any fatalities is being regarded as good news by regional airline officials and regulators.
A report by the International Civil Aviation Organization (ICAO) expected to be approved this week in Santiago, Chile, offers a mixed bag of concern and ease. The comprehensive study is the most authoritative look at the region's safety performance.
A preliminary version of the report released last week shows the overall accident rate in Latin America soared to roughly twice the global average - 15 airliner crashes just last year. The report, previewed by The Wall Street Journal, states pilot errors and mechanical problems were the main reasons behind the incidents.
Only the airways and airports in Africa and the former Soviet Union recorded markedly higher rates of commercial-airline crashes.
But regional airline officials and regulators insist progress is being done, citing the non-fatality factor involving big jetliners and overall safety statistics for 2012, which so far show a marked improvement. There were fatalities, though, in several 2011 crashes involving smaller planes.
"Yes, we continue to have accidents, but we are definitely seeing improvement," said Loretta Martin, regional director of the International Civil Aviation Organization, said in an interview with the WSJ. "We brought [airline] CEOs together," she said, "telling them you need to make safety your No. 1 priority, and they have."
However, critics say the 2011 statistics highlight continued shortcomings in government safety regulation, pilot training and investments to upgrade airports across much of the region.
"The level of oversight continues to vary greatly from country to country, with some really not doing an adequate job," according to Jim Hall, a former chairman of the U.S. National Transportation Safety Board, which investigates accidents.
"Many Latin American carriers don't see safety as an investment," Mr. Barr said. "They still look at it as an extra cost," said Michael Barr, who teaches aviation-safety management at the University of Southern California, as quoted by the Journal.
The most worrisome side of the 2011 report is the increasing trend, with high accident rates covering a broad range of commercial flights, including turboprops and non-Western built aircraft. It lists three more accidents in the region than in 2010 and five more than in 2009.
Based on the report one in every roughly 250,000 commercial-airline flights in the Caribbean and Central and South America last year was involved in a serious accident, a rate about 20 percent greater than the previous year.
Among the hazards cited by experts in the Journal: aircraft sliding off wet runways, confusion about automation causing pilots to lose control of planes in midair and the risk of aircraft slamming into the region's mountainous terrain.
Follow us on twitter.com/foxnewslatino
Like us at facebook.com/foxnewslatino
https://www.foxnews.com/world/aircraft-accidents-in-latin-america-double-global-average