Afghanistan unveils new investor incentives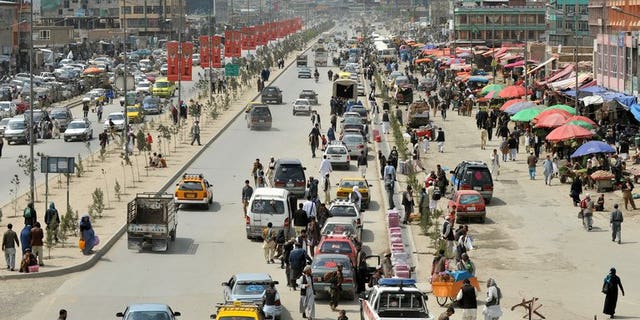 KABUL, Kaboul (AFP) – The Afghan government on Sunday unveiled a new package of incentives to attract desperately needed investment to the war-torn country before NATO withdraws next year.
The new policies, which will remain in place for two and a half years, are designed to ease fears that billions of dollars in aid money could dry up and to encourage investors -- both foreign and Afghan -- to sink money into the economy.
"The goal of this policy is to support investment in different sectors, especially in industry, construction, agriculture and mining," Finance Minister Azrat Omar Zakhilwal told reporters.
"It is also aimed at attracting local and international investments, and to prevent investments from leaving the country," he said.
The incentives include providing land at almost no cost to industrialists, seven-year tax exemptions for factory owners and 10-year, low-interest loans for farmers.
They also offer one-year, multiple entry visas to foreign investors.
Economic development is considered a vital weapon to stop the country from sinking back into civil war and to stem Islamist extremism after 100,000 international combat troops pull out next year.
Afghanistan is currently heavily dependent on foreign donors, but there are fears that once NATO troops withdraw, aid money will decline and investors will leave due to security concerns.
Despite a huge growth in domestic businesses since the 2001 US-led invasion, wealthy Afghans have already moved significant investments to the Gulf or the West.
"This year and over the coming years, millions of dollars hopefully will be invested and will have direct impact on our economy," the finance minister said.
Earlier this month Norway threatened to reduce aid on the grounds that Afghanistan was not living up to its commitments to prepare for credible elections, to improve women's rights and to fight corruption. Two election laws have since been ratified by the president.
Last year, a donors' conference in Tokyo pledged $16 billion to Afghanistan on strict condition that progress would be made to reform the country as NATO troops leave.