6 people missing, feared dead after fire at rural guesthouse in southern Germany
By ,
Published December 10, 2015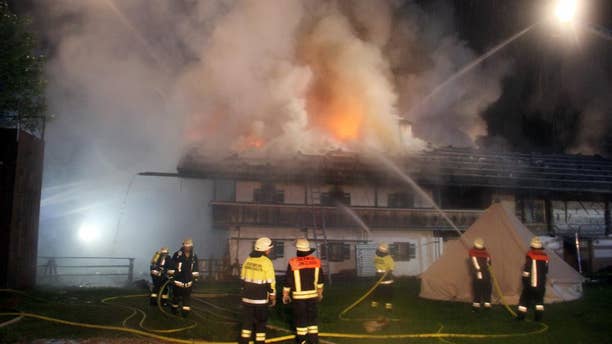 Six people are missing and feared dead after a fire at a guesthouse in southern Germany, police said Saturday.
The men were on a company trip with dozens of colleagues when the fire broke out overnight in a converted farmhouse in Schneizlreuth, southeast of Munich. The town, near the border with Austria, is a popular tourist destination in the Bavarian Alps.
Of the 47 people staying at the place, 41 were able to flee, said police spokesman Juergen Thalmeier. Seven of them had to be hospitalized.
"There's no indication that the six missing persons could have been anywhere else, so we have to assume that they are still inside," he said.
Firefighters and investigators were able to enter the building in the morning and hope to confirm the men's fate later Saturday, he said.
https://www.foxnews.com/world/6-people-missing-feared-dead-after-fire-at-rural-guesthouse-in-southern-germany