3-year-old boy mauled, eaten by leopard in Uganda, leaving nothing behind but skull, report says
By Robert Gearty, ,
Published May 07, 2018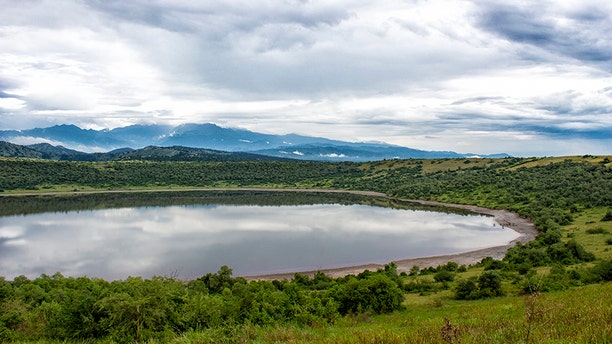 A leopard attacked and devoured a 3-year-old boy who followed a nanny outside at a national park in Uganda -- and the big cat left nothing behind but the toddler's skull, Sky News reported Monday.
The leopard was hiding nearby and mauled the toddler before dragging him into the bush Friday at Queen Elizabeth National Park, a popular tourist destination, Sky News reported, citing an article from a Ugandan newspaper.
"The rangers immediately swung into action [and] searched for the baby but they found only a skull in the morning under a tree," Uganda Wildlife Authority spokesman Bashir Hangi was quoted as saying.
Uganda media identified the victim as Elisha Nabugyere. Elisha was the son of woman who worked at the park as a ranger. She had left her son in the care of a nanny at the time of the incident.
According to the news outlet, the nanny walked outside and, unbeknownst to the woman, the boy followed.
"She heard the kid scream for help, she intervened but it was too late," Hangi was quoted as saying.
Rangers fear the leopard could attack again if it isn't caught.
https://www.foxnews.com/world/3-year-old-boy-mauled-eaten-by-leopard-in-uganda-leaving-nothing-behind-but-skull-report-says