Wisconsin man angry over grandfather burial mistake
By ,
Published November 30, 2015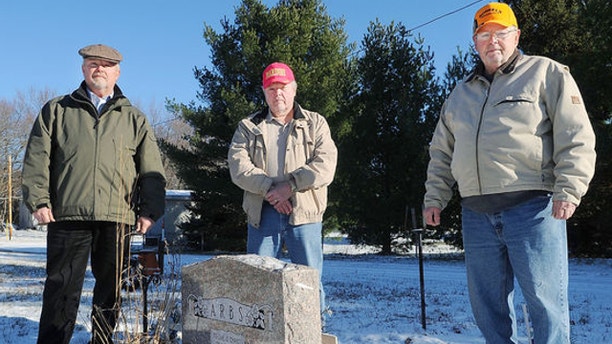 An Eau Claire man who thought his grandfather's ashes had been buried next to his grandmother is upset to find out that his ashes had actually been in storage at a funeral home for decades.
The ashes of Louis Arbs were among 20 unclaimed sets of remains in possession of the Cremation Society of Wisconsin. Arbs' grandson, Louis "Andy" Arbs learned about them after reading about the unclaimed remains in the Eau Claire Leader-Telegram.
The newspaper reported Monday that Altoona funeral home owner Randall Mundt obtained several dozen unclaimed sets of remains after acquiring the Cremation Society of Wisconsin. Family members have been claiming the remains over the years. Mundt wrote a column published in the paper about two weeks ago listing the names of the 20 that remained unclaimed.
That's where Andy Arbs saw the name of his grandfather, who died in 1946.
"Grandpa was supposed to be with grandma," said Arbs, whose grandmother died in 1960. Louis Arbs' remains were supposed to be tucked inside the casket of his wife when she died, Andy Arbs said.
No one knows for sure why that didn't happen.
Regardless of the reason, "our goal is to get these people back to their families," said Arnold Zimmerman, who works for the Cremation Society.
Hoping to rectify the situation, Mundt has offered to make it right by following through with Louis and Anny Arbs' final wishes to be together.
"I know he inherited the problem," Andy Arbs said, "but there was a mistake made, and it needs to be fixed.
"The bottom line is I want to know where (my grandfather) is."
https://www.foxnews.com/us/wisconsin-man-angry-over-grandfather-burial-mistake