Wife of Florida gyrocopter pilot who landed on Capitol lawn speaks about his arrest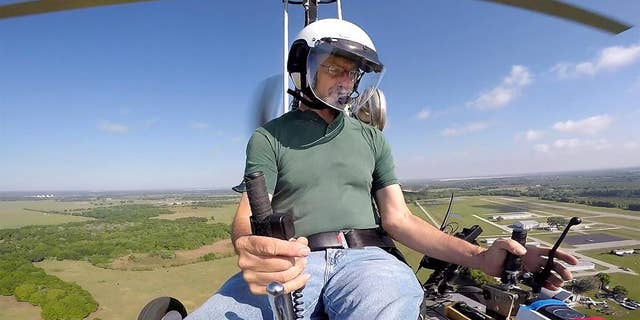 RUSKIN, Fla. – A Florida postal worker who piloted a gyrocopter onto the U.S. Capitol lawn to call attention to his belief that campaign finance laws are too weak is a law-abiding citizen and a patriot, his wife says.
Alena Hughes spoke to WFLA News Channel 8 on Friday (http://bit.ly/1NYK5NU) at her attorney's office.
During the interview, she called her husband "brave" but she added that if something happened to her husband Doug Hughes it would have hurt their family. They have a 12-year-old daughter.
Doug Hughes was charged federally with operating an unregistered aircraft and violating national airspace.
He was released from jail and is expected back in Florida, where he must check in weekly with authorities pending his prosecution.