Widow of Apple's Steve Jobs buys Atlantic magazine
By ,
Published September 26, 2017
A foundation headed by philanthropist Laurene Powell Jobs, widow of Apple co-founder Steve Jobs, has purchased a controlling interest in the Atlantic magazine, according to reports.
The purchase price was not disclosed.
The new majority owner will be the Emerson Collective, an organization that focuses on education, immigration reform and environmental causes. The group also is involved in other media ventures and awards grants in TV and film production as well as journalism.
Jobs, 53, a native of New Jersey, was married to Steve Jobs from 1991 until his death in 2011.
The deal makes Jobs the latest Silicon Valley figure to enter the journalism world, the Atlantic reported. Previous tech-related people owning news organizations have included Facebook co-founder Chris Hughes, who bought a stake in the New Republic, and Amazon founder Jeff Bezos, who bought the Washington Post.
David G. Bradley, 64, chairman and owner of Atlantic Media, announced the sale Friday, saying he would retain a minority stake in the magazine and continue as chairman and operating partner for three to five years.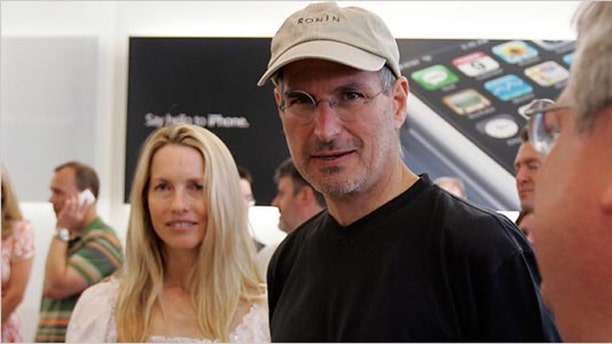 "Against the odds, The Atlantic is prospering," Bradley wrote in a memo. "While I will stay at the helm some years, the most consequential decision of my career now is behind me: Who next will take stewardship of this 160-year-old national treasure? To me, the answer, in the form of Laurene, feels incomparably right."
The Atlantic was founded in Boston in 1857. Bradley bought it 1999 from New York Daily News publisher Mort Zuckerman for $10 million, the Atlantic reported, and moved the magazine's headquarters to Washington in 2005.
This story includes reporting from the Associated Press.
https://www.foxnews.com/us/widow-of-apples-steve-jobs-buys-atlantic-magazine