Virginia parents say Mexican murder suspect had married their daughter for citizenship
A Virginia couple says a Mexican national, who is accused of murdering one person and injuring two others aboard a fishing vessel last month, had married their daughter last year in a covert attempt to secure citizenship in the U.S. after his Deferred Action for Childhood Arrivals (DACA) status had expired.
Shelby and Lindsay McDannold told Fox News that their 20-year-old daughter met Franklin Freddy Meave Vazquez in May 2017 through mutual friends, and the couple got married sometime the following month. However, Vazquez never managed to secure U.S. citizenship.
Shelby McDannold said he was concerned about his daughter's brief relationship with the man, and he questioned Vazquez's immigration status at the time.
"I asked her, 'Is this guy even legal?'" he said.
He added that his daughter told him Vazquez, 27, was a U.S. citizen.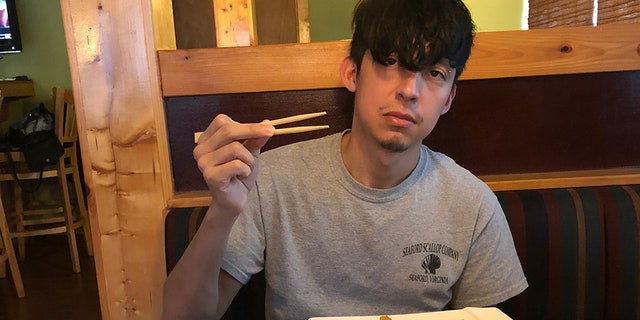 Lindsay McDannold, the woman's mother, said their suspicions were heightened when in the fall of 2017, Vazquez tried to open a painting business in their daughter's name.
According to the parents, this is when they learned from their daughter that Vazquez was not in the U.S. legally and allegedly had received a marriage license using an expired Social Security number. It was not clear to them when their daughter learned about Vazquez's immigration status, although they said it was after she already married him.
Shelby McDannold also said he and his wife were fully aware of Vazquez's DACA status only after reading reports last month.
The parents said the relationship between their daughter and Vazquez was tumultuous. They called him a "monster" and said he'd made threats against her and her family more than once. They also said his violent tendencies were fueled by an opioid and heroin addiction.
A public defender representing Vazquez did not respond to Fox News' request for comment.
Vazquez allegedly killed one crew member in a hammer-and-knife attack aboard the Captain Billy Haver, a fishing vessel that was sailing some 55 miles off Nantucket, on Sept. 23. A judge ordered him held without bail.
Shelby McDannold said his daughter had separated from Vazquez after the man's arrest this past March, in an altercation which started when she came home late from work but escalated, he said, after his daughter refused to give Vazquez her Social Security number to start the paperwork needed for his citizenship.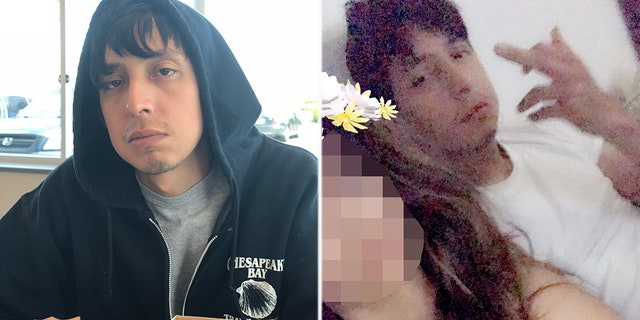 Vazquez was charged with abduction by force -- and was released on $20,000 bond in April, despite objections by Immigration and Customs Enforcement (ICE).
"ICE encountered Meave-Vazquez at the Newport News City Jail in Virginia through its Criminal Alien Program in March 2018 after he was arrested by the Newport News Police Department on forcible abduction charges, which are still pending," a statement from the agency read. "He entered ICE custody upon release from the local jail. Despite ICE's objections, an immigration judge granted Meave-Vazquez bond."
The Justice Department's Executive Office for Immigration Review confirmed to Fox News that Judge Roxanne C. Hladylowycz presided over the bond proceeding. The office did not elaborate on Hladylowycz's ruling, saying judges' "decisions speak for themselves."
Vazquez previously was arrested on Nov. 13, 2015, just weeks before his DACA status was set to expire, on multiple drug felony charges.
Fox News reported last month that Vazquez was an illegal alien in the U.S. until he was granted deferred action under the DACA program on Nov. 30, 2013. It expired 2 years later and his request for renewal was denied. He remained in the U.S. despite multiple run-ins with the law.
"If the system had worked, I wouldn't be dealing with this because my daughter would've never met him and someone would still be alive today," Lindsay McDannold said.
The McDannolds said the money Vazquez would have made on last month's fishing trip was intended to pay for his divorce from their daughter.
With Vazquez in custody, they say they feel reassured for their daughter's safety, but they realize the problem remains.
"The government is more concerned with protecting illegal immigrants than it is about protecting its own citizens," Lindsay said.