New Jersey man 'set a timer' while killing female classmate, according to disturbing video shown in court
By Kathleen Joyce
Published February 08, 2019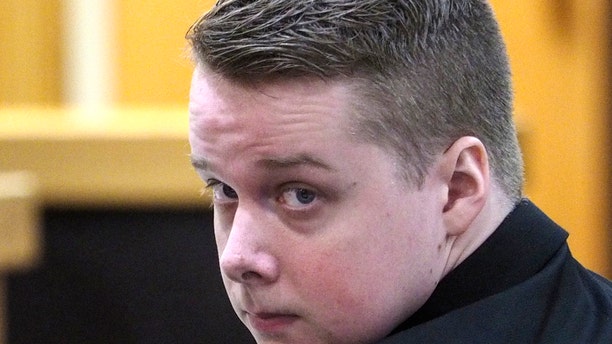 A secretly recorded video captured a New Jersey man accused of strangling a former high school classmate describing in chilling detail how long it took the victim to die.
Jurors at the Monmouth County courthouse in Freehold, N.J., on Thursday, watched video of the conversation between Liam McAtasney and his friend Anthony Curry.
The footage was taped Jan. 31, 2017 -- before McAtasney and an accomplice were charged with the 2016 killing of Sarah Stern as part of a plan to steal $10,000 from her. Curry recorded the exchange "at the behest of police," the Asbury Park Press reported.
Curry said in his testimony that he went to police after McAtasney allegedly told him that he planned to kill Stern for her money.
McAtasney said in the video that he "pretty much hung her" and then shoved a shirt down the 19-year-old woman's throat and placed his finger on her nose.
NEW YORK MAN ACCUSED OF KILLING HIS MOTHER, THROWING HER BODY IN A GARBAGE CAN
"I picked her up and had her dangling off the ground. It took me a half hour to kill her," McAtasney said.
He told his friend that he "set a timer," and added Stern's dog "laid there and watched as I killed her."
He also described throwing Stern's body -- which hasn't been found -- off a bridge.
McAtasney, 21, of Neptune City, was heard saying in the video that he was disappointed Stern "only had $10,000" and had believed he would be stealing much more money from the woman, the Asbury Park Press reported.
NEW JERSEY WIFE FOUND SLAIN IN HOME, HUSBAND JUMPED OFF BRIDGE IN APPARENT MURDER-SUICIDE
"That's not even the worst part," McAtasney said. "The worst part of it is I thought I was going to come out $50,000 to a $100,000 in my pocket. She had one safe that she took money out, and she only had $10,000. And this money, I don't know if it was burnt or something, it's f----- old money. Terrible quality. I don't even know if I can put any of it in the f------ bank."
While the jurors viewed the video, Stern's father was seen weeping in the courtroom.
Preston Taylor, McAtasney's roommate who had gone to prom with Stern, allegedly helped dump the woman's body, WPVI-TV reported.
The defense claimed there is no physical evidence to support the accusations. If convicted, McAtasney could face life in prison without the possibility of parole.
The Associated Press contributed to this report.
https://www.foxnews.com/us/video-shows-man-on-trial-for-murder-describing-the-killing