US stocks edge lower as market comes off five record high closes; Smucker down on weak sales
By ,
Published November 30, 2015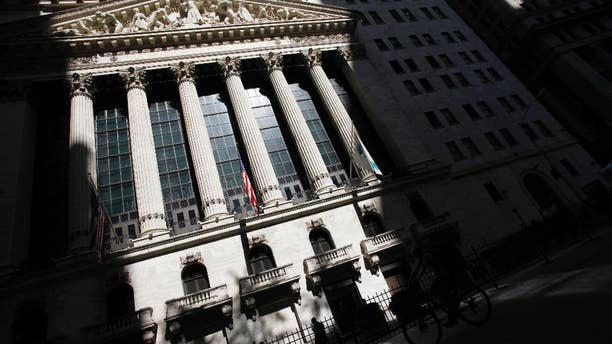 U.S. stock indexes are edging mostly lower as the market comes off five days of record closes.
The Standard & Poor's 500 index slipped two points, or 0.1 percent, to 2,037 as of 11:45 a.m. Eastern time Wednesday.
The Dow Jones industrial average fell 24 points, or 0.1 percent, to 17,591. The Nasdaq composite was flat at 4,662.
J.M. Smucker sank 3 percent after the company said sales of its Folgers coffee brand fell as consumers avoided high prices.
Susquehanna Bancshares jumped 32 percent on news that the commercial bank BB&T would buy the company. BB&T fell 2 percent.
Bond prices rose. The yield on the 10-year Treasury note fell to 2.35 percent. Bond trading was closed Tuesday for Veterans Day.
https://www.foxnews.com/us/us-stocks-edge-lower-as-market-comes-off-five-record-high-closes-smucker-down-on-weak-sales