US stock market indexes edge lower in midday trading after economic growth estimate is lowered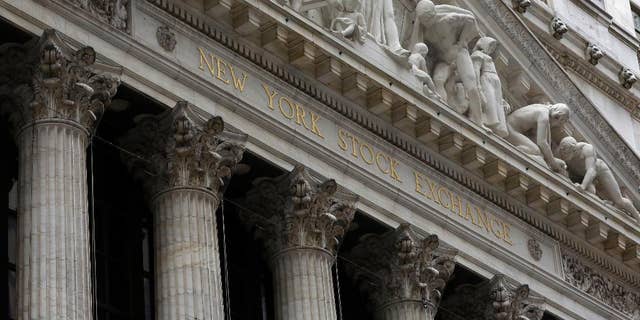 The stock market is mostly lower in midday trading following news that U.S. economic growth slowed more sharply than previously estimated in the final three months of the year.
The Dow Jones industrial average slipped 27 points, or 0.2 percent, to 18,187 as of 11:45 a.m. Eastern time Friday.
The Standard & Poor's 500 was flat at 2,110 and the Nasdaq composite slipped six points, or 0.1 percent, to 4,981.
The Commerce Department said the economy grew at an annual rate of 2.2 percent in the October-December quarter, weaker than last month's initial estimate and a big drop from the third quarter.
J.C. Penney slumped 6 percent after the department store chain reported a surprise loss.
Bond prices rose. The yield on the 10-year Treasury note fell to 2.01 percent.