US Navy's 7th Fleet USS Blue Ridge Visits Hong Kong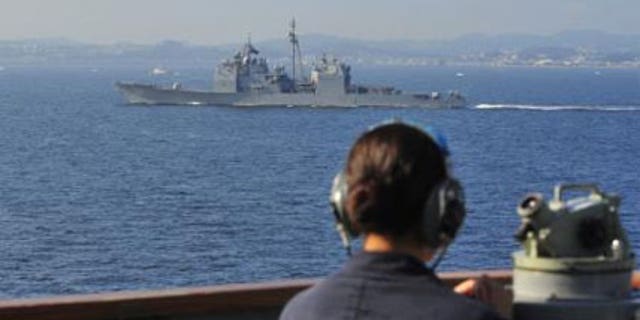 HONG KONG – The USS Blue Ridge (LCC-19), flagship for the U.S. Navy's 7th Fleet, started Monday its port visit in Hong Kong after it has just finished a six-month maintenance period in Japan.
"We have had fabulous visit, great time for the ship and wonderful time for the crew to recreate ourselves with Hong Kong, and the crew are excited to be here," said Captain Kyle Higgins, commanding officer of the ship.
As one of the two Blue Ridge-class command ships of the U.S. Navy, the Blue Ridge plays a crucial role in providing command, control, communications, computers and intelligence (C4I) support to the commander and staff of the U.S. 7th Fleet.
The 194-meter Blue Ridge, with a tonnage of over 19,000 tons, has been in service since 1970.
The port call to Hong Kong is the first trip for the Blue Ridge this year, according to Captain Higgins.
The U.S. Navy's 7th Fleet has chosen Hong Kong as one of its main destination for port call, supply and communication with China since a long time before Hong Kong's return to China in 1997. The Blue Ridge's last visit to Hong Kong was in March 2014.
According to the officers of the People's Liberation Army (PLA) Garrison in Hong Kong, the Blue Ridge's officers paid a visit to the garrison after arrival, and the garrison's senior officers also attended the ship's deck reception held Monday evening.