UPenn freshmen served 'conversation on racism' for Thanksgiving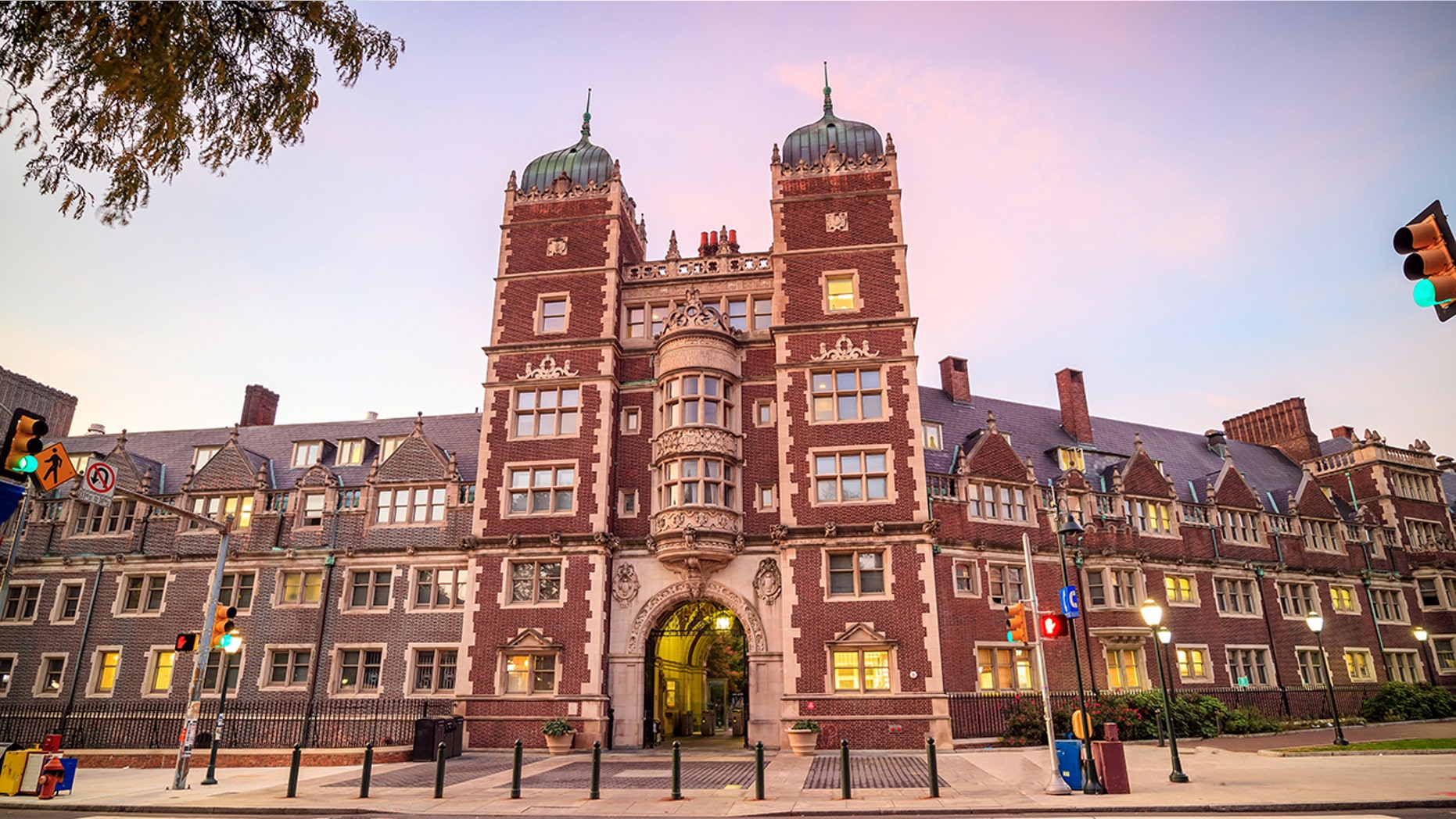 For most Americans, Thanksgiving is a holiday to spend time with family, eat tons of food, and reflect on the things for which you're grateful.
But for many college students, including those at the University of Pennsylvania,  it's a time to get lectured on "anti-Indigenous racism."
A graduate assistant identified as "Jax" at UPenn's Stouffer College House is hosting "A Conversation on Racism – Considerations on Thanksgiving and 'American' Politics" this Saturday sandwiched between a Super Smash Bros Night Friday and ahead of the building's Thanksgiving meal Sunday.
"Thanksgiving is a holiday that is often framed as a time to be thankful for the bounty we have. However, the roots of this holiday lay in the strained history of the United States," the event description reads. "In this conversation, we will explore the ways that Native Americans are erased from our culture in the context of Thanksgiving…navigating anti-Indigenous racism in the contemporary context."
Jax, who is leading the discussion, "identifies as white and doesn't position themselves as an expert on this topic," but is "invested in anti-racism politics."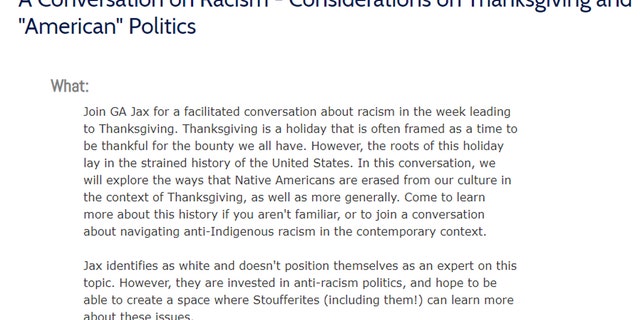 Igor Bronz, a former UPenn graduate assistant, said he can't imagine how this event got approved.
"So we have an admitted non-expert, non-historian attempting to talk about history and complex cultural affairs," Bronz told Campus Reform, "attempting to speak to a bunch of impressionable freshmen about a topic they are not an expert in, and there is no professor or expert there to at least steer the conversation in a useful direction."
He added: "Forget the fact that this GA is going to go on a fact-free leftist tirade about what they think racism is. The event simply does not meet the academic requirement of being a useful event."
Stouffer College House is known as one of the most popular communities on UPenn's campus, home to about 300 undergraduates and 10 graduate assistants.