University of Colorado graduate shot in hip may have taken date-rape drug, lawyer says
By ,
Published November 28, 2015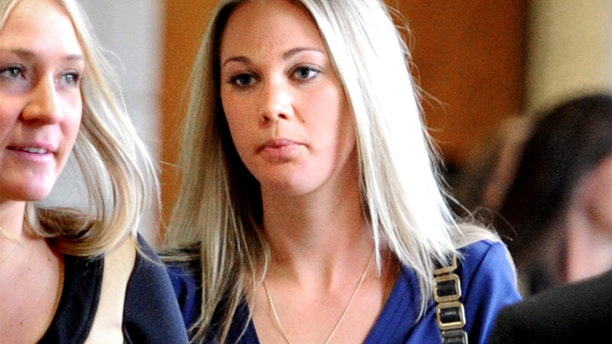 The University of Colorado student police say was shot in the hip after she walked into a house drunk after a night of partying may have taken a date-rape drug the night of the incident, her attorney told the court.
[pullquote]
Zoey Ripple's attorney, Colette Cribari, said her client may have been given the drug during one of the parties she attended earlier that night, The Daily Camera reported. No drug test was conducted after the shooting, but Cribari said a person supposedly as drunk as her client would never be able to walk to this house and later have conversations with responding officers, the report said.
[summary]
The Daily Camera reported that Ripple pleaded guilty to first-degree criminal trespassing and received a 18-month deferred sentence as part of the agreement. The agreement means if she stays out of trouble in that timeframe, she will be cleared of the felony.
Ripple, who graduated from the University of Colorado in May, entered a couple's Boulder home through an unlocked door at around 3:30 a.m., police said.
Ripple apparently ignored warnings from the couple that they had a gun and walked into their bedroom. Homeowner Timothy Justice fired one shot in the darkness, police said.
When Justice and his wife switched on the lights, they saw Ripple on the floor with a gunshot wound. They later told police they did not recognize her as anyone they knew.
"We were screaming at her.but she kept coming in the bedroom and.we shot her," Justice's wife, Doreen Orion, told a dispatcher in a 911 call. "She's in the house now. She's awake. She's fine, but she's shot."
Officials said preliminary tests showed that Ripple's blood alcohol content was above 0.2 at the time of the incident. Ripple was hospitalized with a fractured hip, but has been released and is able to walk, Cribari said Saturday.
Cribari said the incident was "out of character" for Ripple, who has volunteered in soup kitchens in Boulder County, helped organize a campus coat drive last winter and spent the summer of 2010 teaching English to children in Guatemala.
"She's been portrayed as this dumb drunk who wandered into someone's house," she said. "This is not who Zoey Ripple is."
Ripple, who still has the bullet lodged in her back, has not had a drink since the incident and does not plan on having one in the future, the report said.
"This is something that will follow me for the rest of my life. But this does not define me," she said.
Click for more from The Daily Camera 
https://www.foxnews.com/us/university-of-colorado-graduate-shot-in-hip-may-have-taken-date-rape-drug-lawyer-says