Uber driver accused of kidnapping rider, 'touching' her breast: FBI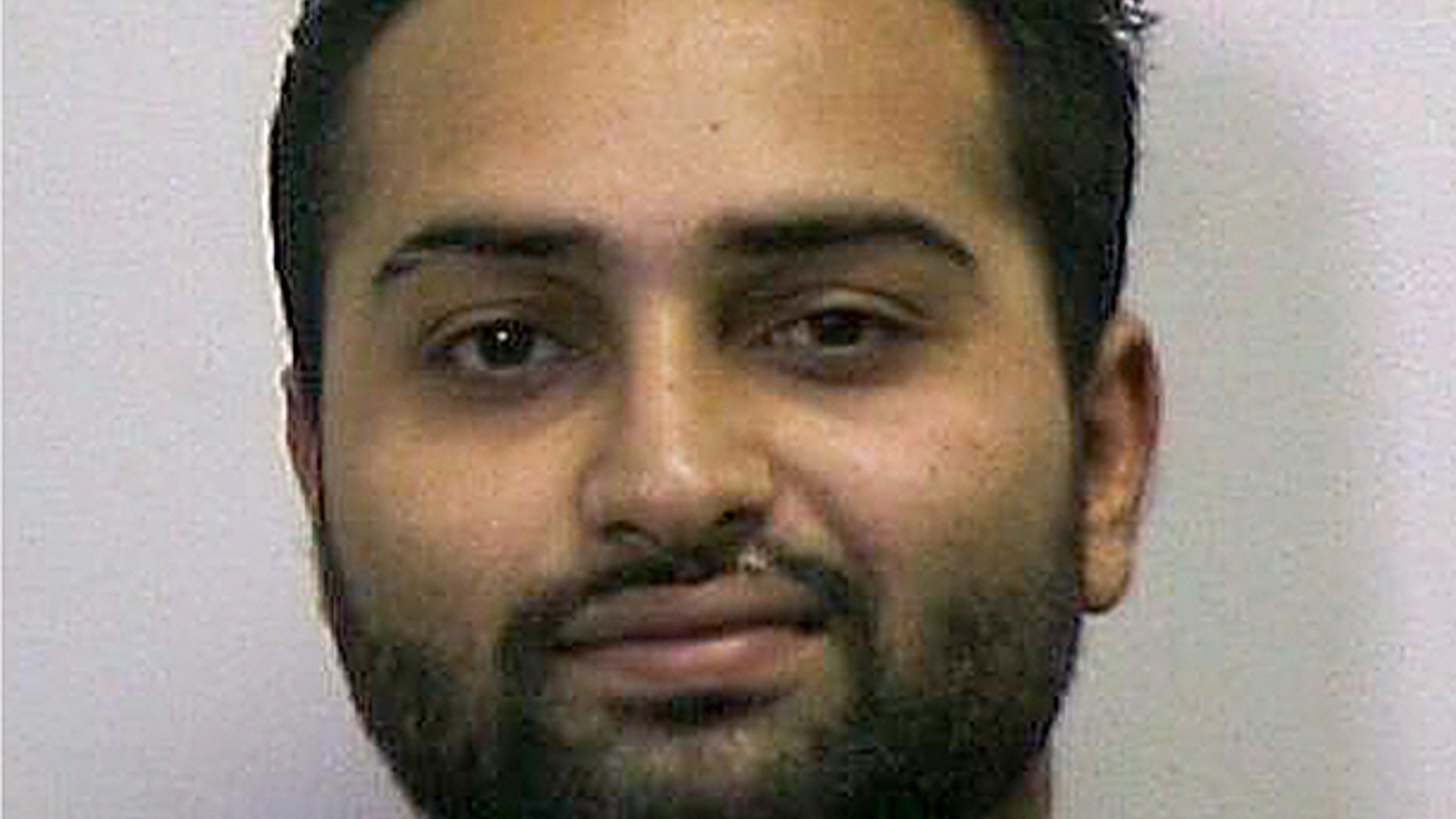 An Uber driver who allegedly kidnapped a passenger and assaulted her before dumping her on the side of a road in New York has been charged.
Harbir Parmar, 24, of Queens, was charged with kidnapping and wire fraud in U.S. District Court, the Justice Department announced in a criminal complained unsealed Tuesday.
Parmar was working for Uber around 11:30 p.m. on Feb. 21 when he allegedly picked up a female customer in Manhattan, who requested a trip to White Plains, roughly 30 miles north of the city.
UBER RIDER CHARGED $250 FOR 7-MINUTE TRIP
The woman reportedly got in Parmar's vehicle and fell asleep. During this time, Parmar allegedly changed the woman's destination to Boston, Massachusetts and drove in that direction before pulling over on the side of the road, prosecutors said.
When the woman woke up, Parmar was allegedly in the back seat with her, "with his hand under her shirt touching the top of her breast." The woman told investigators she asked to be driven to White Plains or a police station, but Parmar refused, and instead dropped her off on the side of Interstate 95 in Branford, Connecticut — a town more than 80 miles from Manhattan.
Parmar was charged with kidnapping for the alleged incident.
"As alleged, Harbir Parmar was hired to transport a woman from Manhattan to her home in White Plains," U.S. Attorney Geoffrey Berman said. "Instead, Parmar kidnapped, terrorized, and assaulted the woman before dumping her on the side of an interstate.  No one — man or woman — should fear such an attack when they simply hire a car service."
FBI Assistant-in-Charge William Sweeney Jr. called Parmar's alleged actions "an outrageous choice, deciding to unlawfully take advantage of his passenger at a moment of vulnerability for his own selfish motives."
UBER RIDER CLAIMS DRIVER ASSAULTED HIM IN NEW ORLEANS AFTER COMMENTING ON HOW FAST HE WAS DRIVING
Parmar's access to the app was "immediately" revoked, Uber told Fox News, adding that the company is cooperating with law enforcement. Uber said the alleged incident was "something no person should go through." The customer was charged more than $1,000 following the ordeal, but Uber said she was refunded in full "within days."
Additionally, prosecutors charged Parmar with wire fraud, as he allegedly reported "false information" regarding customers' destinations at least 11 times. He also allegedly falsely claimed customers — including the woman he's accused of kidnapping — had vomited in his car on at least three occasions, resulting "in over $3,600 in improper charges" to Uber customers.
Parmar told investigators "he knew" the woman did not vomit in his vehicle, according to the Justice Department.
The FBI believes Parmar could've had similar encounters with customers, and urges those with information to contact the Westchester resident agency at 914-925-3888.