Toddler pinned underneath carnival ride after slipping out of her seat
By , Fox 31 Denver
Published July 05, 2016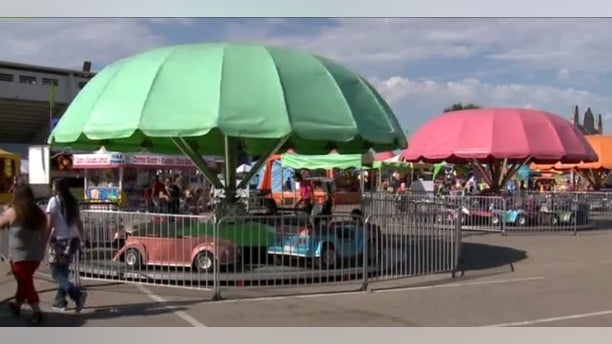 A 2-year-old girl is recovering after she slipped out of her seat on a carnival ride and got pinned underneath last week.
What started out as a fun day at the carnival in Greeley, Colorado quickly turned into some scary moments for the Montelongo family.
"I started screaming," Tiffany Montelongo said. "A bunch of other people started screaming and some guy came from the side and jumped over the gate and grabbed her."
Montelongo was describing what happened to her 2-year-old daughter Jazzlyn at the Greeley Stampede carnival on Thursday. The girl was getting ready to ride an attraction meant for small children in which cars follow each other in a circle, similar to a carousel.
"She had the seat belt on. But she was still able to stand up so as soon as the ride started, it jerked and she fell forward and hit the floor," Montelongo said.
Jazzlyn tumbled over the front of the car she was riding in and that same car rolled over the top of her. She was rushed to the hospital in an ambulance where she was treated for cuts and bruises.
"The whole side of her face was scraped up and then she had tire marks all down her back, her arm and then some of her legs," she said.
The girl will be OK, but her parents are concerned that more children might get hurt on the ride.
https://www.foxnews.com/us/toddler-pinned-underneath-carnival-ride-after-slipping-out-of-her-seat