This mom stopped at nothing to rescue special needs son on bus ride from hell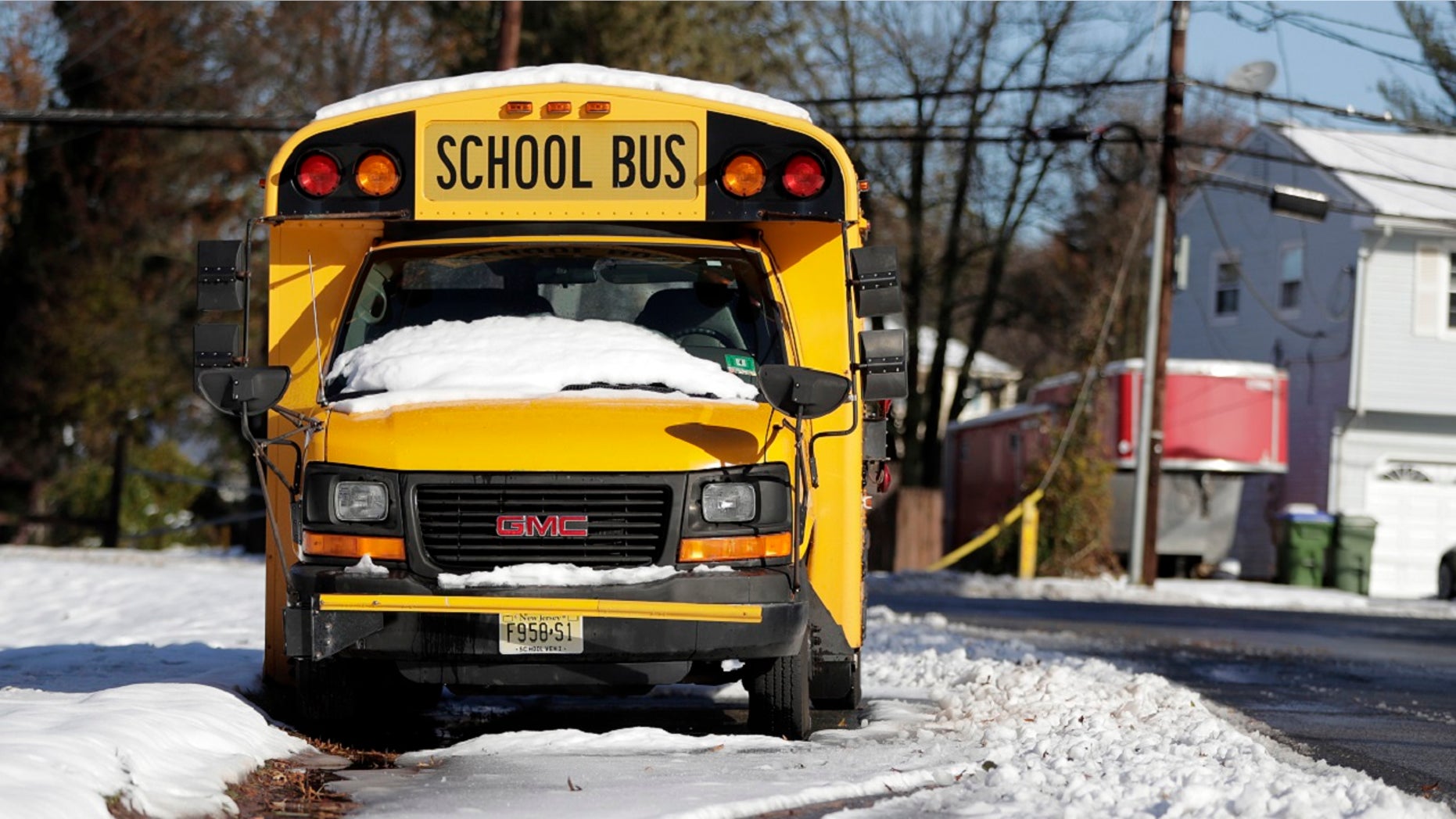 A special-needs Bronx boy spent 12 hellish hours on a city school bus during Thursday's frozen fiasco — until his desperate mother finally reached him after a nine-hour trek by car and foot, she told The Post.
Frantic Christina Christie eventually ditched her vehicle and marched a final 20 blocks through the driving sleet to reach her shaken 5-year-old.
"It was just sheer desperation at that point," she said. "I was going to be that crazy mom."
Christie initially jumped in her car around 6 p.m., when a bus matron told her John and six other kids were stuck on the Harlem River Drive and hadn't budged for hours.
The distraught students were all from the Cook School in the East Village, a private institution for special-needs kids.
"I just wanted to get to him," said Christie, who left her Midtown job to launch the pursuit. "I was getting really concerned."
But faced with one paralyzed intersection after another, it would be hours before she got to John. Christie finally inched within striking distance of the bus after it reached the Bronx well after 1 a.m. But when she ran into yet another wall of traffic, Christie hit her limit.
She drove her car up onto a sidewalk, locked it and trudged through the snow to reach the bus. That frigid final leg of her trek would last more than an hour.
There were so many battered and disabled yellow school buses littering the area that Christie had the driver flash his lights to identify himself.
"I knew there was a police precinct a few blocks away," she said. "We needed to warm up and calm down, so we headed over there."
An empathetic officer eventually gave them a ride back to their car, and they finally collapsed into bed after 4 a.m.
Christie said she was stunned by the lack of clear communication throughout the night at every level. "It just felt like no one was paying attention," she said.
Another student on the Department of Education bus, Skye Stone, was forced to urinate in a plastic bag during the ordeal and was finally dropped off to her mother's house at 3:45 a.m.
The 14-year-old special-needs student called her mom and said her bus wasn't moving.
"I heard nothing but crying and screaming on the phone when she called me," said Carla Pratt, of The Bronx.
Pratt said she understood that the weather was unpredictable but ripped the lack of clear correspondence with anxiety-ridden parents.
The mom said she made about 50 phone calls throughout the course of the night and early morning, with many of them coming during her own multi-hour commute home.
"The bus matron refused to let me know what was happening," she said. "This was a crisis. There was no empathy for these kids, no humanity."
Pratt said the kids not only had to deal with bursting bladders — but growling stomachs.
She said the matron and driver refused to halt for a quick fast-food meal even as the marathon trek extended well past midnight.
"They just didn't handle this well," she said, adding that the matron told kids she would lose her job if they urinated on the bus.
Yet another irate mom with a child on the bus, Shamone Rice, said her distressed husband trudged through the snow and plucked him off around 3 a.m. before finally getting him home.
"This was extremely traumatic," she said. "These are special-needs kids. My son was distraught."