This Day in History: Nov. 11
Fighting in World War I ends; remains of an unidentified American service member are interred in a Tomb of the Unknown Soldier at Arlington National Cemetery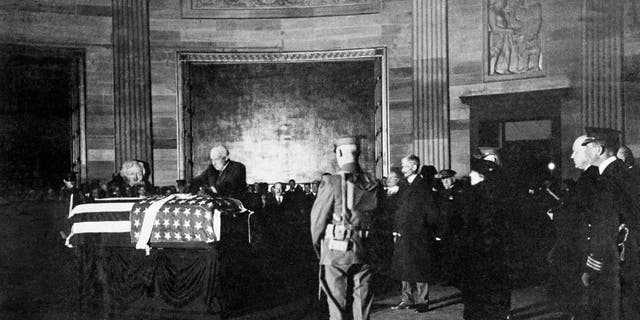 On this day, Nov. 11 …
1921: The remains of an unidentified American service member are interred in a Tomb of the Unknown Soldier at Arlington National Cemetery in a ceremony presided over by President Warren G. Harding.
Also on this day:
1620: Pilgrims aboard the Mayflower, anchored off Massachusetts, sign a compact calling for a "body politick."
1831: Former slave Nat Turner, who led a violent insurrection, is executed in Jerusalem, Va.
1909: President William Howard Taft accepts the recommendation of a joint Army-Navy board that Pearl Harbor in the Hawaiian Islands be made the principal U.S. naval station in the Pacific.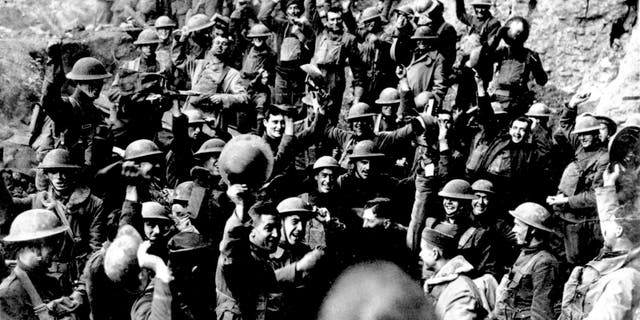 1918: Fighting in World War I ends as the Allies and Germany sign an armistice in the Forest of Compiegne.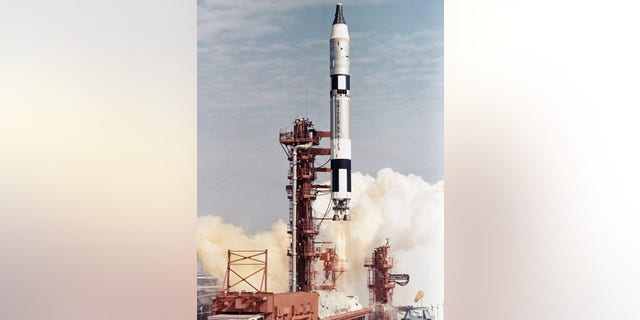 1966: Gemini 12 blasts off on a four-day mission with astronauts James A. Lovell and Edwin "Buzz" Aldrin Jr. aboard; it is the 10th and final flight of NASA's Gemini program.
1972: The U.S. Army turns over its base at Long Binh to the South Vietnamese, symbolizing the end of direct U.S. military involvement in the Vietnam War.
1987: Following the failure of two Supreme Court nominations, President Ronald Reagan announces his choice of Judge Anthony M. Kennedy, who would go on to win confirmation.
1992: The Church of England votes to ordain women as priests.
1998: President Clinton orders warships, planes and troops to the Persian Gulf as he lays out his case for a possible attack on Iraq. Iraq, meanwhile, shows no sign of backing down from its refusal to deal with U.N. weapons inspectors.
2014: Iran and the United States blame each other for the failure to reach agreement on a deal to limit Iran's uranium enrichment in exchange for an easing of Western sanctions.
2018: The annual Pacific Rim summit sticks to its tradition of promoting free trade and closer regional ties, shrugging off the "America First" approach brought to the summit by President Trump.