This Day in History: July 6
The first MLB All-Star Game is held; Anne Frank, her parents and sister enter a 'secret annex' in an Amsterdam building where they would hide from Nazi occupiers for two years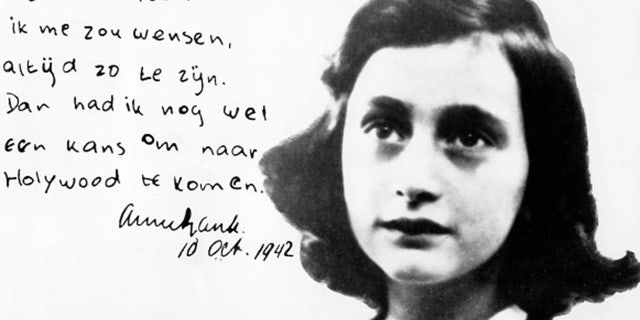 On this day, July 6 ...
1942: Anne Frank, her parents and sister enter a "secret annex" in an Amsterdam building where they were later joined by four other people; they hide from Nazi occupiers for two years before being discovered and arrested.
Also on this day:
1535: Sir Thomas More is executed in England for high treason
1854: An anti-slavery convention is held at Under the Oaks in Jackson, Mich. The convention results in the founding of the Republican Party's original platform and the first slate of candidates.
1933: The first MLB All-Star Game is held in Chicago.
1944: An estimated 168 people die in a fire that breaks out during a performance in the main tent of the Ringling Bros. and Barnum & Bailey Circus in Hartford, Conn.
1945: President Harry S. Truman signs an executive order establishing the Medal of Freedom.
1957: Althea Gibson becomes the first Black tennis player to win a Wimbledon singles title as she defeats fellow American Darlene Hard 6-3, 6-2.
1957: Sixteen-year-old John Lennon first meets 15-year-old Paul McCartney when Lennon's band, the Quarrymen skiffle group, performs a gig at St. Peter's Church in Woolton, Liverpool.
1962: Nobel Prize-winning author William Faulkner dies in Byhalia, Miss., at age 64.
1964: The movie "A Hard Day's Night," starring The Beatles, has its world premiere in London.
1971: Legendary jazz trumpeter and singer Louis Armstrong dies in New York at age 69.
1988: A massive explosion on the Piper Alpha oil drilling platform in the North Sea kills 167 people.
2016: Pokemon Go, an AR-based game, is released.
2017: France announces that it will ban the sale of gas vehicles by 2040.
2018: The United States and China impose tariffs on billions of dollars of each other's goods in what Beijing called the "biggest trade war in economic history."