This Day in History: Dec. 5
National Prohibition comes to an end; Nelson Mandela dies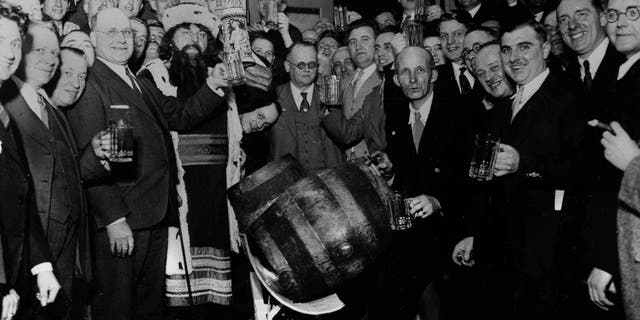 On this day, Dec. 5 …
1933: National Prohibition comes to an end as Utah becomes the 36th state to ratify the 21st Amendment to the Constitution, repealing the 18th Amendment.
Also on this day:
1776: The first scholastic fraternity in America, Phi Beta Kappa, is organized at the College of William and Mary in Williamsburg, Va.
1791: Wolfgang Amadeus Mozart dies in Vienna at age 35.
1792: George Washington is reelected president; John Adams is reelected vice president.
1848: President James K. Polk triggers the Gold Rush of `49 by confirming that gold was discovered in California.
1901: Walt Disney is born in Chicago.
1932: Albert Einstein is granted a visa, making it possible for him to travel to the United States.
1952: The Great Smog of London descends on the British capital; the unusually thick fog, which contained toxic pollutants, would last five days and would be blamed for causing thousands of deaths.
1977: Egypt breaks diplomatic relations with Syria, Libya, Algeria, Iraq and South Yemen in the wake of criticism that follows President Anwar Sadat's peace overtures to Israel.
1988: A federal grand jury in North Carolina indicts PTL Club founder Jim Bakker and former aide Richard Dortch on fraud and conspiracy charges. (Bakker would be convicted on all counts; Dortch would plead guilty to four counts and cooperate with prosecutors in exchange for a lighter sentence. Bakker is initially sentenced to 45 years in prison; the term would be reduced to eight years, and he served a total of about five.)
1994: Republicans choose Newt Gingrich to be the first GOP speaker of the House in four decades.
2008: The Labor Department reports that an alarming half-million jobs had vanished in November 2008 as unemployment hits a 15-year high of 6.7 percent. 
2008: A judge in Las Vegas sentences O.J. Simpson to 33 years in prison (with eligibility for parole after nine) for an armed robbery at a hotel room. (Simpson would be paroled Oct. 1, 2017.)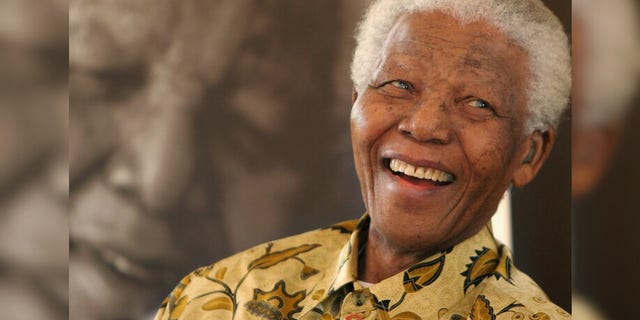 2013: Nelson Mandela, the anti-apartheid leader who became South Africa's first Black president, dies at age 95.
2017: The International Olympic Committee bars Russia and its sports leaders from the upcoming Winter Olympics in South Korea after concluding that members of the Russian government concocted a doping scheme at the 2014 Winter Games in Sochi; some Russians would be able to compete as "Olympic Athletes from Russia."
2017: Rep. John Conyers, D-Mich., resigns from Congress after a nearly 53-year career, becoming the first Capitol Hill politician to lose his job amid the sexual misconduct allegations sweeping through the nation's workplaces.