Texas teen fights off shark attack in waist-deep water
By ,
Published November 28, 2015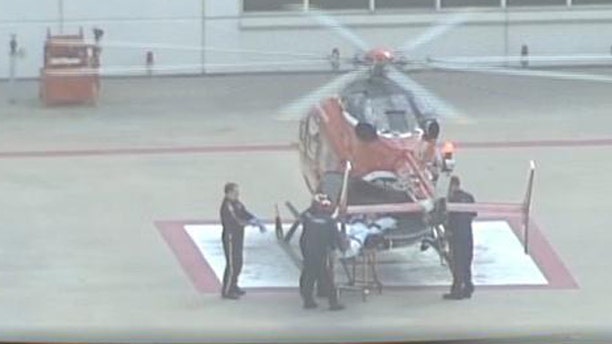 A Texas teen is in stable condition after he tore a shark off his leg while swimming in waist-deep water at a beach south of Houston.
MyFoxHouston.com reports the 15-year-old boy, who was not named, was flown to a local hospital by a medical helicopter after the shark bit him on the leg and hand as he swam with friends from a church group.
Suandra Monnat with the Surfside Police Department and Emergency Medical Service called the teen a "trooper," noting the beach had not seen a shark attack in as many as 20 years.
"This kid felt the shark bite his calf and then literally grabbed the shark and tore it off of him, which is how he got the lacerations on his hand," Monnat told MyFoxHouston.com.
Emergency officials said the most serious injury they usually deal with at the beach is a jellyfish sting, but said swimmers should still use caution and leave the water if they seem something suspicious.
Click for more from MyFoxHouston.com.
https://www.foxnews.com/us/texas-teen-fights-off-shark-attack-in-waist-deep-water