Terror Suspect May Be Hiding in Massachusetts, FBI Says
By ,
Published November 29, 2015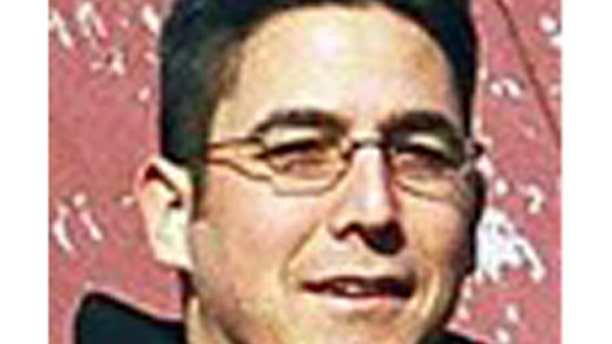 The FBI is enlisting the public's help to locate a domestic terror suspect on its "most wanted terrorists list," who they say may be hiding in Massachusetts.
The suspect is wanted for his alleged involvement in two bombings in the San Francisco, California area.
The bombings date back to August 2003, where two bombs exploded an hour apart on the grounds of a biotechnology corporation, and September 2003, when a bomb strapped with nails exploded at a beauty products corporation.
Daniel Andreas San Diego, 33, allegedly has ties to animal rights extremist groups. He is a suspected member of Revolutionary Cells -- Animal Liberation Brigade, which allegedly was founded in conjunction with the two bombings, according to MassLive.com. San Diego was indicted in 2004.
A group purporting to be Revolutionary Cells had sent out emails claiming responsibility for the bombings, saying their ultimate goal was to put Hunting Life Sciences, a firm that performs experiments on animals, out of business.
Special Agent Richard DesLauriers said in a press conference that a recent tip sent in through the "America's Most Wanted," TV show led the FBI to focus on the Northampton area of Western Massachusetts, reports MassLive.com.
"Somebody will know Mr. San Diego as a friend, neighbor or co-worker," DesLauries said in a press conference. "We consider him to be armed and dangerous and the public should treat him as such."
"It is also very important to for the public to know that Mr. San Diego's alleged history of making improvised explosive devices poses a particular risk to himself and the public," DesLauriers said.
"Accidental detonations with disastrous consequences are not uncommon among bomb makers," he said.
San Diego may be employed as a computer network specialist.
The FBI is offering up to a $250,000 reward for information leading directly to San Diego's arrest.
Anyone with information about San Diego should contact the Boston Division of the FBI at (617) -742-5533 or the San Francisco Division at (415) 553-7400.
Click here to read more and see a video of the press conference at MassLive.com 
https://www.foxnews.com/us/terror-suspect-may-be-hiding-in-massachusetts-fbi-says