Terror or hate? FBI probes Detroit-area stabbings where Muslim suspect reportedly asked victims' faith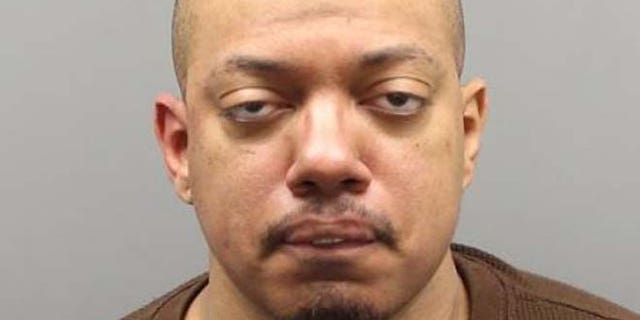 The FBI is probing a frightening Valentine's Day attack near Detroit, where a suspect stabbed two men after they told him they were not Muslim, to determine if the attack was a hate crime or even the work of a home-grown radical, a former Motor City FBI chief said Tuesday.
Detroit police contacted the federal law enforcement agency after Terrence Lavaron Thomas, 39, was charged with two counts of assault with intent to murder after allegedly attacking two men with a 3-inch blade at a bus stop near a shopping mall on Saturday. Both victims suffered stab wounds, and were treated and released from a hospital for non-life threatening injuries. But it was the exchange the suspect allegedly had with his victims, in which he asked if they were Muslim, that has prompted a further investigation.
"We have to see what really motivated this guy. You call it home-grown radicals, jihadis, this is really the biggest threat throughout the world right now."
"It could constitute a hate crime," Andrew Arena, former special agent in charge of the FBI's Detroit Division and current head of the Detroit Crime Commission, told MyFoxDetroit.com. "We have to see what really motivated this guy. You call it home-grown radicals, jihadis, this is really the biggest threat throughout the world right now."
Eric Hawkins, chief of police in the Detroit suburb of Southfield, where the attack took place, said the federal aspect of the investigation focuses on what was said before the attack. Both victims, who are ages 51 and 52, said they had never met Thomas, who they said asked if they were Muslim and was told they were not.
"There was some back-and-forth between the victims and the suspect," Hawkins told The Detroit Free Press. Police said Thomas indicated that it was unacceptable that the victims were not Muslim.
Thomas was arrested a few blocks from the incident. He was carrying two knives and marijuana and told police he was Muslim, authorities said.
"We are getting indications through my officers that the suspect was somewhat incoherent afterward, and so there's a question about his stability," Hawkins said.
Thomas, who was arrested near the scene shortly after the attack, also was charged with carrying a concealed weapon and possession of marijuana. He is being held on a $1 million bond and a preliminary hearing is set next month.
Arena said it is crucial to determine whether it was a random street crime or the act of a self-radicalized lone-wolf terrorist.
"They are on the Internet, social media, they are hearing this message -- and they are becoming radicalized," he told MyFoxDetroit.

But Muslim advocates cautioned against ascribing a religious motive to the attack without more evidence.

"I don't think there should be a litmus test for crazy Muslims," said Dawud Walid, executive director of Council on American Islamic Relations. "Or as if all Muslims are motivated by religion."

Hawkins said police are not ready to leap to any conclusions yet.

"It's important, especially for members of the Southfield community, to understand that as far as we know right now, this was an isolated incident," he said.