Teen suspect in fatal Conn. stabbing remains under suicide watch
By ,
Published November 29, 2015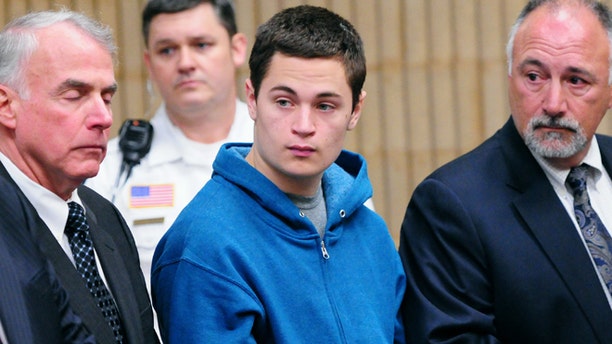 The 16-year-old suspect in the tragic Connecticut prom murder will continue to be under 24-hour suicide watch at a correctional facility that houses adolescents and inmates with metal health issues until his June 4 probable cause hearing, a judge ruled.
Christopher Plaskon appeared in Milford Superior Court Friday, one week after he allegedly killed classmate Maren Sanchez in the hallway of Jonathan Law High School in Milford. He wore a blue hooded sweatshirt inside court and did not speak during the proceeding.
Police have been investigating whether the attack was related to Sanchez's refusal to be Plaskon's prom date.
Plaskon was arraigned Tuesday at a medical facility, where his attorneys say he's been undergoing psychiatric evaluation.
Plaskon's family said it joins the community in mourning the loss of life as it struggles to understand what led to the crime.
https://www.foxnews.com/us/teen-suspect-in-fatal-conn-stabbing-remains-under-suicide-watch