South Carolina couple charged after dog, sick and starving, chews 'his foot off to survive'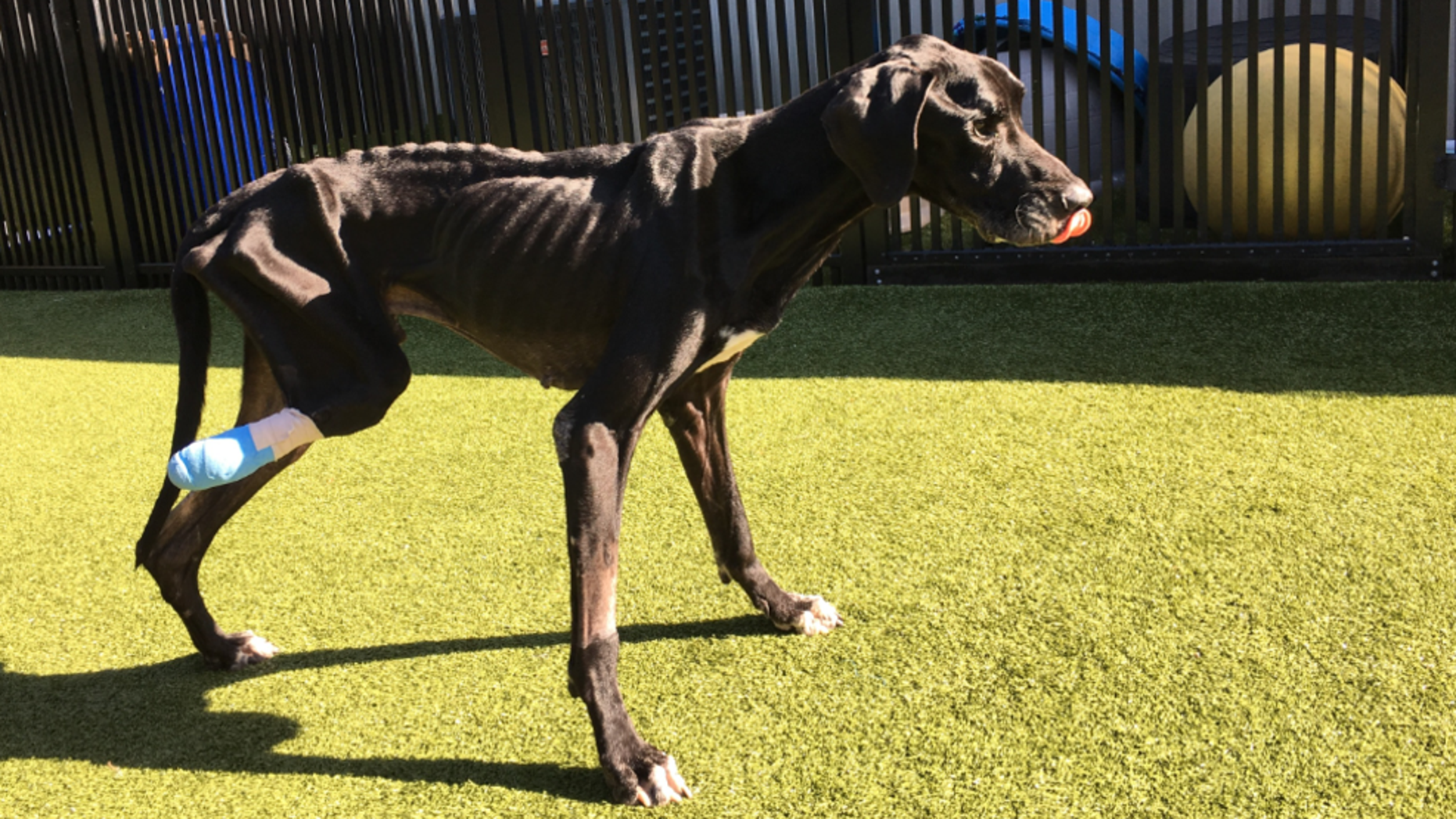 A starving Great Dane that was tied to a metal pole with no food or water reportedly chewed off his own foot to survive. Now, the owners allegedly responsible for allowing the animal to reach such a desperate state are facing charges.
South Carolina residents Jessica James, 32, and Skylar Craft, 38, have been charged with the ill treatment of animals, Fox Carolina reported.
OHIO WOMAN, 61, POURED HOT GREASE ON PERSON DURING DISPUTE, COPS SAY
The dog at the center of the case, a 6-year-old Great Dane — now named Luke — was found in November by authorities with the Ware Shoals Police Department after they received a call regarding a "very skinny" Great Dane that was missing over half of his back right leg.
"When I approached the fence I could see a very skinny black Great Dane with an injury to his back right leg. As he got closer, I could see that over half of his leg was gone," an officer with the Ware Shoals Police Department wrote in an incident report, according to the news station.
The owners claimed the dog was placed on a runner because he had tried to jump the fence. They were reportedly aware the dog was injured but could not afford to take it to the vet, Fox Carolina reported, adding the couple "gave conflicting accounts" of how long Luke had been tied up.
Luke was "starved almost to death," according to Noah's Arks Rescue, an animal shelter in Ridgeland.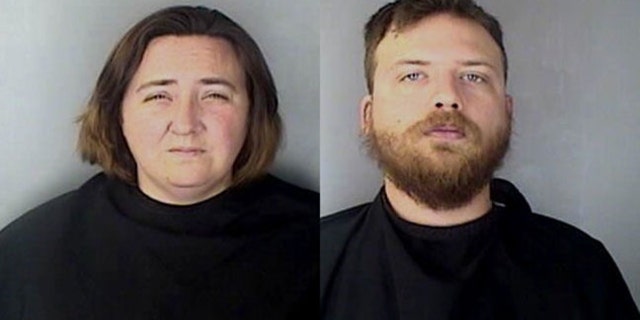 While two other dogs found at the residence were reportedly "fine," according to Noah's Arks Rescue, "the Great Dane had been so starved that he had eaten his foot off to survive. It appeared he had been this way for almost two weeks," the center wrote in the first in a series of blog posts that keeps up-to-date information on the dog's recovery process.
Luke's recovery has been an arduous process; the dog has reportedly suffered from "intestinal issues," the rescue center said, adding the Great Dane's heart is another "major issue."
"Even though he is Heartworm Positive, the heart issues he has are because he was starved. His electrolytes have been out of balance, and his heart and lungs have been compromised because of this," the center wrote in a Nov. 28 post. The dog also has an infection in his right leg from where he chewed off his foot.
"Poor Luke has got to be one of the saddest cases we have had in a long time. All of the pups we save are sad and desperate but his reaches down into your soul," the center added.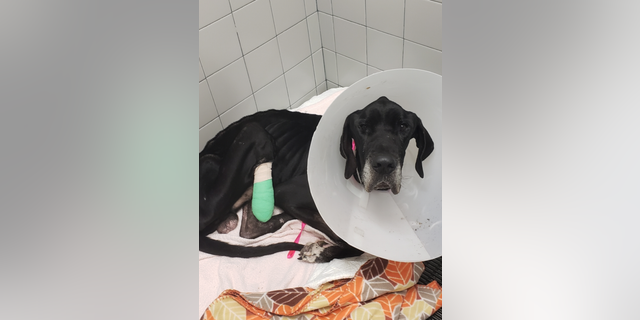 Following a series of other complications — including a respiratory infection that "came back with a vengeance" which postponed Luke's leg removal surgery — the dog remains in critical condition but "has the will to live," the shelter said.
"He is an amazing dog with an incredible Will to Live. To sustain and maintain a body his size takes Courage, Strength, and Humility," Noah's Arks Rescue wrote.
POPULAR DOG FOOD BRANDS FACING RECALL FOR POTENTIALLY 'TOXIC LEVELS' OF VITAMIN D, FDA WARNS
Luke will not have his leg removed until he becomes more stable, HuffPost reported.
Jennifer Smith, the president of Noah's Arks Rescue, declined to comment further on Luke when contacted by Fox News on Thursday.
The Associated Press contributed to this report.